Our organization represents floriculture greenhouse growers and industry partners across Canada.
What kind of visitor are you?
News & Highlights
Register Today for the Greenhouse IPM workshop on Achieving Sustainable Biocontrol. Friday, February 23rd, 2018 from 8:30 am to 1:30 p.m. Lunch is included.
The 2018 Canadian Greenhouse Growers' Directory and Buyers' Guide is NOW AVAILABLE. Order your FREE copy today by contacting Rachelle at directory@fco.ca or call 1-800-698-0113…
Growers interested in importing PGR's and pesticides can again import Bonzi and A-Rest from the US for use in Canada.Visit the GROU page for more information on the import…
For Immediate Release January 29, 2018The rollout of the United States-Canada Greenhouse Certification Program (GCP) is delayed as government agencies and industry associations…
Grower Spotlight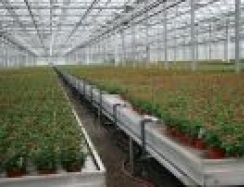 Burlington, Ontario
Since 1954, the Vander Lugt family has been growing quality flowers from their Southern Ontario location.
Initially a cut flower specialty business, a major shift to chrysanthemum production twenty years ago gave rise to the addition of their renowned potted mini-roses a decade later.

Today, high demand for these dazzling mini-roses has resulted in the majority of the growing space being utilized for their…
Find A Grower
Current Projects
What is a Petals and Plates Dinner you ask?If you haven't already seen the tremendous buzz on social media, Petals…

In early 2012, FCO members supported a funding request for a Water Specialist to provide guidance to the floriculture sector on the issues related to water management. The Water Specialist role has three main components...
Flower in-season
To view more in-season flowers, please visit pickOntario.