Our organization represents floriculture greenhouse growers and industry partners across Canada.
What kind of visitor are you?
News & Highlights
The Canadian Greenhouse Conference (CGC) is Canada's marketplace for grower technology. Held annually since 1979 the CGC is committed to providing a high quality conference…
The Greenhouse Competitiveness and Innovation Initiative (GCII), is a non-competitive 19 million-dollar funding program established for Ontario greenhouse growers to increase…
Flowers Canada Growers is very pleased to announce that Rootshield® Plus WP was recently approved for uses on greenhouse and outdoor ornamental uses. We would like to extend our…
Flowers Canada Growers Inc. (FCG) is pleased to announce the launch of a new website to help flower buyers find Canadian ornamental plants and services ~…
Grower Spotlight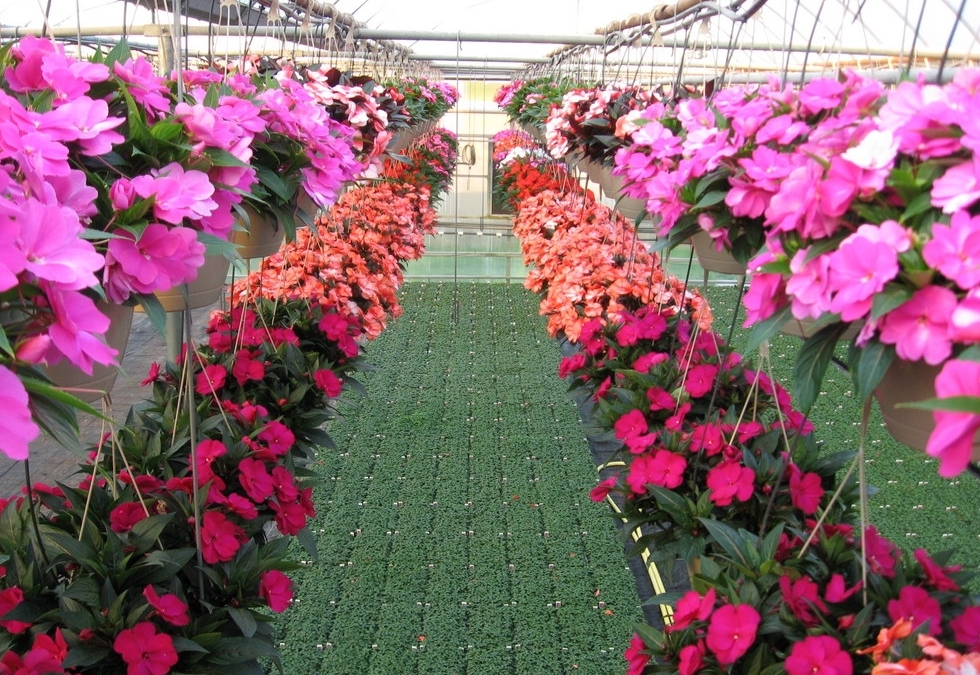 Ontario
Vander Knyff Greenhouses started in 1958 on a 50 acre farm growing vegetables. In the 1960's John Vander Knyff began growing box plants as a sideline.  In those days Canadian did not buy flowers except for special occasions. That changed in the 1980's, because their focused changed to growing only flowers. It turned out to be a profitable move. They grew begonias, impatiens, marigolds and petunias, which were sold at the…
Find A Grower
Current Projects
In early 2012, FCO members supported a funding request for a Water Specialist to provide guidance to the floriculture sector on the issues related to water management. The Water Specialist role has three main components...

Flowers Canada (Ontario) Inc. (FCO) received funds from the Canadian Agriculture Adaptation Program (CAAP) of Agriculture and Agri-Food Canada (AAFC) to study access to propagative materials for the bulb sector.
Flower in-season
To view more in-season flowers, please visit pickOntario.