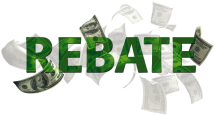 Are you getting your carbon tax rebate?
The rebate is applied to your bill before it gets to you, so it's a bit of work to ensure that you're getting it. The carbon tax rate right now is 9.79 cents per cubic meter (goes up to 12.39 cents on April 1, 2023). Your bill will tell you how much you paid in carbon tax and how many meters you consumed. If the amount you paid in carbon tax is equal to the number of meters cubed times $0.0979, then you're paying the full rate. Your carbon tax payment should be 20% of that value.

If you're not getting the rebate, you need to fill out a few documents:

The L404 form from the CRA
A form from your energy provider confirming you're a greenhouse. You may need to request this from your energy provider.
If members are not getting the rebate, we recommend reaching out to your energy provider for more information.

Categories
Event Calendar
The Latest from Greenhouse Canada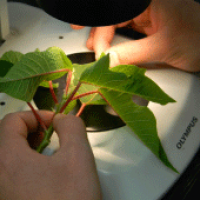 Vineland researchers are working with Flowers Canada and OMAF & MRA to get cutting dips on the labels.Hitchhiking whitefliesPoinsettia…