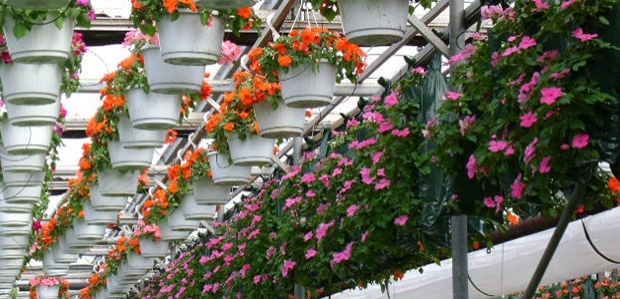 About Flowers Canada Growers
Greenhouse floriculture is a major contributor to the Canadian agricultural landscape, in particular, as well as the wider economy as a whole. In 2019, the industry generated $1.566 billion in national farm gate sales, and of that, over $500 million worth of flowers was exported. Nationwide, greenhouse floriculture is the 6th largest crop and the 10th largest agricultural product.
Across Canada there are almost 1,600 floral producers covering over 75 million square feet "under glass". Combined, these growers employ over 14,000 people, with many more employed in secondary industries that service greenhouse floriculture. It is estimated that for every dollar of farm gate generated by the industry, an additional $1.12 is generated by auxiliary industries, both up and down stream.
Who We Are
Flowers Canada Growers is the national trade association of the Canadian floral industry. Our members across Canada include greenhouse growers, distributors and importers/exporters all dealing with cut flowers, potted plants, bedding plants, cut greens and specialty suppliers and services to the industry.
It is our aim to improve and strengthen to the unity of the floriculture industry. We strive to create an environment for our industry in which it will thrive and prosper as a major contributor to the economy and to the quality of life in Canada.
Mission Statement
Enhance the profitability and competitiveness of Canada's floriculture industry by helping members address common issues, challenges and opportunities to retain and enhance Canada's pre-eminent position in the floriculture industry in North America.
Goals
Establish the highest quality production standards in the world allowing the industry to operate in a competitive global marketplace.
Be a respected voice with stakeholders including governments.
Increase consumer recognition of product and production excellence.
Create an effective administrative and organizational infrastructure which meets the needs of all provinces including Quebec and which is adequately financed.
Create partnerships and affiliations with other likeminded organizations.
Maintain a strong commitment to community citizenship – interact with other community organizations.
To effectively represent our growers, partnerships have been established with key stakeholders, such as, The Ontario Greenhouse Alliance (TOGA), Canadian Nursery Landscape Association (CNLA), Canadian Ornamental Horticultural Alliance (COHA).
Government agencies that Flowers Canada works with are:
Canadian Food Inspection Agency (CFIA)
Ontario Ministry of Agriculture, Food & Rural Affairs (OMAFRA)
Agriculture & Agri-Food Canada (AAFC)
Environment Canada
Stats Canada
Pest Management Regulatory Agency (PMRA)
Canada Border Services Agency (CSBA)
Technical Standards and Safety Authority (TSSA)
United States Department of Agriculture (USDA)
Customs Border Protection (CBP)
The Ministry of Labour (MOL)
Workplace Safety Insurance Board (WSIB)
Farm Safety Association (FSA)
Human Resources and Social Development Canada (HRSDC)
Foreign Agriculture Resource Management Services (FARMS)
Canadian Agricultural Human Resource Council (CAHRC)
Canadian Farm Business Management Council (CFBMC)
And many more!
Upcoming Event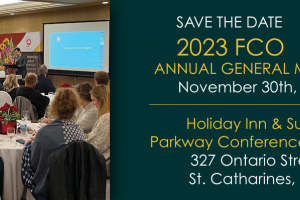 Flowers Canada (Ontario) Inc. will be holding our 57th Annual General Meeting on November 30, 2023, at the Holiday Inn & Suites St.…
View All »
Latest Grower News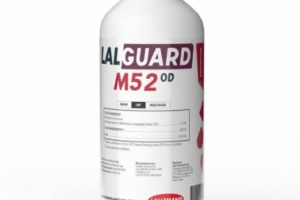 Flowers Canada Growers is very pleased to announce that LalGuard M52 (Formerly Met 52) is re-registered for use on greenhouse and outdoor…
View All »