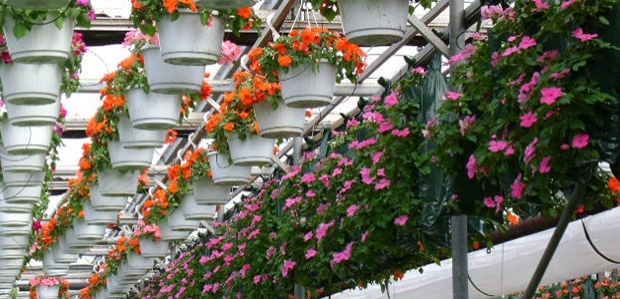 About Flowers Canada Growers
Although the Canadian greenhouse floriculture industry has a low profile, this technologically advanced and dynamic industry is one of the largest sectors in horticulture today. In 2011, the floriculture industry generated farm gate sales of over 1.37 billion dollars. Many floral products are exported generating over $298 million in revenue. There are over 1900 growers in Canada covering over 878 hectares of land.
In 2011, sales from greenhouse vegetable and flower crops combined exceeded $2.5 billion, with this achievement accredited to soaring flower sales.
The floral industry exports over $109 million a year, 98% of that going to the United States.
This illustrates why the greenhouse floriculture industry is considered one of the fastest growing sectors in horticulture.
Who We Are
Flowers Canada Growers is the national trade association of the Canadian floral industry. Our members across Canada include greenhouse growers, distributors and importers/exporters all dealing with cut flowers, potted plants, bedding plants, cut greens and specialty suppliers and services to the industry.
It is our aim to improve and strengthen to the unity of the floriculture industry. We strive to create an environment for our industry in which it will thrive and prosper as a major contributor to the economy and to the quality of life in Canada.
Mission Statement
Enhance the profitability and competitiveness of Canada's floriculture industry by helping members address common issues, challenges and opportunities to retain and enhance Canada's pre-eminent position in the floriculture industry in North America.
Goals
Establish the highest quality production standards in the world allowing the industry to operate in a competitive global marketplace.
Be a respected voice with stakeholders including governments.
Increase consumer recognition of product and production excellence.
Create an effective administrative and organizational infrastructure which meets the needs of all provinces including Quebec and which is adequately financed.
Create partnerships and affiliations with other likeminded organizations.
Maintain a strong commitment to community citizenship – interact with other community organizations.
To effectively represent our growers, partnerships have been established with key stakeholders, such as, The Ontario Greenhouse Alliance (TOGA), Canadian Nursery Landscape Association (CNLA), Canadian Ornamental Horticultural Alliance (COHA).
Government agencies that Flowers Canada works with are:
Canadian Food Inspection Agency (CFIA)
Ontario Ministry of Agriculture, Food & Rural Affairs (OMAFRA)
Agriculture & Agri-Food Canada (AAFC)
Environment Canada
Stats Canada
Pest Management Regulatory Agency (PMRA)
Canada Border Services Agency (CSBA)
Technical Standards and Safety Authority (TSSA)
United States Department of Agriculture (USDA)
Customs Border Protection (CBP)
The Ministry of Labour (MOL)
Workplace Safety Insurance Board (WSIB)
Farm Safety Association (FSA)
Human Resources and Social Development Canada (HRSDC)
Foreign Agriculture Resource Management Services (FARMS)
Canadian Agricultural Human Resource Council (CAHRC)
Canadian Farm Business Management Council (CFBMC)
And many more!
Upcoming Event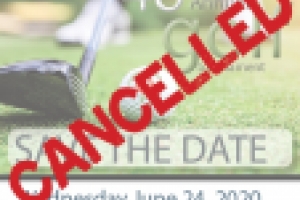 Due to the COVID-19 pandemic Flowers Canada (Ontario) Inc. has decided to CANCEL our 48th Annual Golf Tournament which was being held on…
View All »
Latest Grower News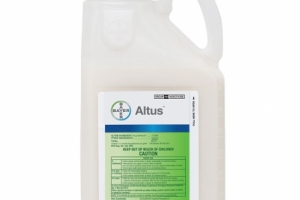 Flowers Canada is pleased to announce that mealybug has been recently added to the Altus Insecticide (flupyradifurone) label - for use on…
View All »