AgriHR Tool Kit
The Canadian Agriculture Human Resource Council developed the AgriHR Tool Kit which was designed to address the unique needs of the agriculture industry. This HR tool kit is
free
to all Flowers Canada Growers grower members.
Based on years of research and field testing conducted in Canada and internationally, this toolkit offers everything you need to improve your people-management skills and develop key resources to help you find, retain, and support your employees.
This AgriHR Tool Kit will help you build a business plan, create farm policies, find skilled workers, train workers, succession planning and so much more. It also offers templates to help make it easier and more efficient.
To access the AgriHR Took Kit please email Rachelle at rachelle@fco.ca to obtain your password.
To subscribe click here
Categories
Event Calendar
The Latest from Greenhouse Canada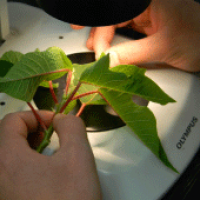 Vineland researchers are working with Flowers Canada and OMAF & MRA to get cutting dips on the labels.Hitchhiking whitefliesPoinsettia…