Home › News & Highlights › PRESS RELEASE: Trade Security for Floriculture: Assuring Market Access through Producer Consistency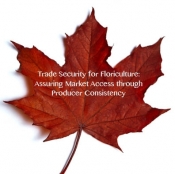 PRESS RELEASE: Trade Security for Floriculture: Assuring Market Access through Producer Consistency
Flowers Canada Growers Inc. Announces Initiation of Project Focused on Floriculture Export Consistency
For Immediate Release; May 1, 2017
Flowers Canada Growers Inc. (FCG) is pleased to announce the commencement of a new project entitled "Trade Security for Floriculture: Assuring Market Access through Producer Consistency." This project will develop training resources to help flower exporters learn and manage the upcoming United States-Canada Greenhouse-Grown Plant Certification Program (GCP).
Categories
Event Calendar
The Latest from Greenhouse Canada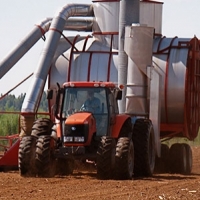 To meet the demand of clients and to ensure production techniques meet the most rigorous standards, peat moss producers have developed a number of initiatives that can also help the horticulture industry.