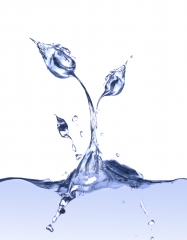 Ornamental Protected Agriculture Water Stewardship Standard Development Project Initiative.
Flowers Canada Growers (FCG) Inc. in partnership with the Canadian Ornamental Horticultural Alliance has applied for and obtained funding for the Ornamental Protected Agriculture Water Stewardship Standard Development Project initiative.

Ornamental farm operation and construction is highly diverse in nature and equally as diverse is the manner in which farms source, use and dispose of water, as are the jurisdictional regulations that surround agricultural water utilization.

The ornamental industry wishes to proactively developing water use and management standards that can be universally applied to greenhouses across Canada, irrespective of the crop being produced to further enhance our sustainability footprint.

At present, there is a patchwork of regulation across Canada, and we are seeking, with the support of other stakeholders such as AAFC, Health Canada and regional water authorities (where applicable), to develop a robust water use standard.To accomplish this outcome, we are collaborating through COHA with other greenhouse agricultural stakeholders, product suppliers and regulators to develop a standard that can be successfully be implemented on farms across Canada at the conclusion of this project. The goal is to complete this standards development process by Dec 31, 2020.

We believe that this project is well aligned to assist the ornamentals greenhouse sector to develop standards that enable the sector to make credible, meaningful and verifiable claims about the manner in which its products are grown – handling water in a sustainable and responsible way. These standards will help the sector to maintain and build public trust and consumer confidence in a manner that resonates with public values and consumer expectations.

The goal of the overall project is to develop water stewardship standards to help ornamental farmers mitigate risks associated with water use in protected agriculture systems and potential effluent escape.

For more information on this initiative, please contact Cary Gates, Flowers Canada Growers Cary@fco.ca or at 1-800-730-1020 #228.
Categories
Event Calendar
The Latest from Greenhouse Canada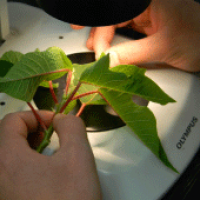 Vineland researchers are working with Flowers Canada and OMAF & MRA to get cutting dips on the labels.Hitchhiking whitefliesPoinsettia…