Online Reporting for Agricultural Pressure Equipment Now Live
The online form for owners and operators to report existing agricultural boilers and pressure vessels (BPVs) is now available online. Owners and operators of agricultural operations should report their BPV equipment by completing the
online form
on TSSA's website starting July 1, 2021 when agricultural BPV equipment must comply with the Technical Standards and Safety Act, 2000's Ontario Regulation 220/01: Boilers and Pressure Vessels and the Canadian Standards Association (CSA) B51:19 Boiler, Pressure Vessel and Pressure Piping Code.
The deadline to submit the online form is September 30, 2021.
Reporting and Inspection Requirements for Existing Agricultural Boilers and Pressure Vessels as of July 1
Resources from TSSA
Frequently Asked Questions

June 4, 2021, communication focused on what owners and operators of existing equipment need to do to comply with safety laws when repairing, altering, upgrading and/or replacing their devices.
The April 29, 2021 communication outlined the regulatory requirements for newly installed equipment that falls within O. Reg. 220/01.
Agricultural Operations – Boilers and Pressure Equipment
Categories
Event Calendar
The Latest from Greenhouse Canada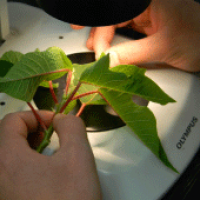 Vineland researchers are working with Flowers Canada and OMAF & MRA to get cutting dips on the labels.Hitchhiking whitefliesPoinsettia…