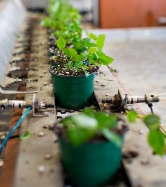 FCO Automation Project Summary
Automation has long been proposed as an opportunity for the advancement of Ontario's agricultural community, both through improvements to productivity and reductions in labour demand, but for many of Ontario's flower farms, increases in automation have been and remain inaccessible. As the Province reels from the impacts of the COVID-19 pandemic, FCO has been tasked with exploring the potential of mechanization and automation to lower transmissibility risk associated with COVID-19 as well as evaluating opportunities for automation to both increase productivity while reducing labour demand for the floral sector. This study was initiated with a number of broad objectives in mind:
Characterize the state of automation in the floriculture sector
Determine the opportunity to offset the risk of COVID-19 using automation
Characterize the opportunity to increase productivity using automation
Explore strategies to encourage automation uptake in the sector
The documents below represent a review of the results from FCO's technology study regarding automation in the floriculture sector.
FCO would like to express our gratitude to the Ontario Ministry of Agriculture, Food and Rural Affairs who funded this initiative as part of their Agri-food Prevention and Control Innovation program.
FCO Automation Project Report
Technology Review
Visual Matrix
FCO Automation Town Hall Presentation
Categories
Event Calendar
The Latest from Greenhouse Canada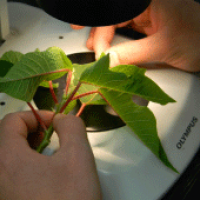 Vineland researchers are working with Flowers Canada and OMAF & MRA to get cutting dips on the labels.Hitchhiking whitefliesPoinsettia…