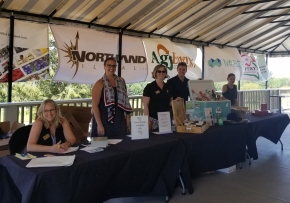 FCO 47th Annual Golf Tournament
Flowers Canada (Ontario) Inc. (FCO) held their 47
th
Annual Golf Tournament on June 26
th
, 2019 on a perfect "made-to-order" summer's day.
With support from FCO's many sponsors, volunteers and staff, FCO raised over $15,000 for floriculture research – the most money ever raised in the tournament's forty-seven-year history!
Over 122 players registered to play on this beautiful afternoon at the Peninsula Lakes Golf Course considered by many to be "the Jewel of Niagara" located in Fenwick, Ontario.After working up an appetite on the course, golfers enjoyed Peninsula Lakes signature Pork Roast Buffet while networking with their fellow growers and other industry participants.
As part of the evening's festivities, FCO held its annual awards ceremony. Each year FCO honors two individuals who have made extraordinary contributions to Ontario's floriculture sector. This years' award winners, Bob Martin of Martin Farms and Andy Hendriks of Hendriks Greenhouses were honored for being groundbreaking entrepreneurs whose foresight and commitment has benefited the floriculture sector.Both of these gentlemen were also recognized for their involvement in community projects both close to home and in other parts of the world.
Bob Martin was presented with FCO's Lifetime Achievement Award while Andy Hendriks received the prestigious Outstanding Contribution to the Industry Award. More information on these two inspiring growers please click on the links below.
Flowers Canada (Ontario) Inc. is extremely grateful to all golf tournament attendees, sponsors, volunteers, staff and for the wonderful hospitality of the Peninsula Lakes Golf Course for making FCO's 47
th
Annual Golf Tournament such a resounding success.
BOB MARTIN
ANDY HENDRIKS
Categories
Event Calendar
The Latest from Greenhouse Canada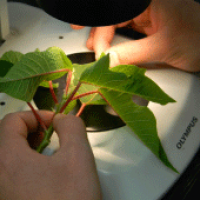 Vineland researchers are working with Flowers Canada and OMAF & MRA to get cutting dips on the labels.Hitchhiking whitefliesPoinsettia…