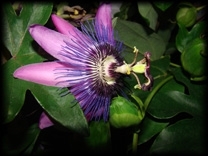 Orchard Park Growers Limited
Orchard Park Growers started in 1969, when a recent immigrant from The Netherlands, John Schouwenaar, purchased a 7 acre property on Gregory Rd. in St. Catharines, Ontario. The land was planted with peach trees and strawberries. After John purchased the farm he continued to work full time at General Motors in St. Catharines. In his "time off" he worked steadily building up the farm with the help of his wife, Florie, and their two children, Gerard and Marlene. Over the years the family had purchased more land adding to the first parcel as well had rented farms in the surrounding area. Fresh fruit and vegetables were sold at the Ontario Food Terminal where a solid customer base was built up. By 1976 Orchard Park Growers became a full time venture for John Schouwenaar. In 1985, his son Gerard entered the business and the farm was expanded once again to approximately 25 acres with the main crops being peaches and apples.
In 1989 the decision was made to join the greenhouse industry. In the spring of 1990, the first 12,000 ft/2 of greenhouses were built on the farm property. Hydroponic tomatoes were the first crop to be grown. By the year 2000 Orchard Park Growers was full time into the production of potted plants with 90,000 ft/2 of gutter connected houses. As the greenhouse grew it was decided to focus their attention there and by 2006 we discontinued the operation of the fruit farm.
The present greenhouse area consists of 120,000 ft/2 with a computer controlled environment. Runoff water is collected in underground tanks and is recycled. There is a 12,000 ft/2 separate propagation area with high intensity lighting and full environmental control. During the spring season additional space is also rented to meet our demands for product during the peak spring sales season.
Orchard Park Growers' extensive production line includes:
Flowering potted plants: with a special focus on gerbera.

Gerbera plugs and rooted vegetative cuttings.

Pre-finished spring material, including hanging baskets and potted material.

Finished spring plant material: including flowering vines such as Passion Flower, Mandevilla and Thunbergia. Various flowering hanging baskets and 4" potted material. In the fall, potted indoor mums are produced on a weekly basis.
Orchard Park Growers currently employs eight key staff members with up to twenty additional staff depending on the season. Orchard Park Growers sells its extensive range of products to various brokers, wholesale companies and garden centers serving both Canada and the United States. For more information visit www.opgrow.ca
.
Our Contact Information
Phone: (905) 682-7325
Fax: (905) 682-7024
Website: http://www.opgrow.ca
Our Location
Orchard Park Growers Limited is located at 1688 Gregory Rd, St Catharines, ON L2R 6P9, Canada.
Upcoming Event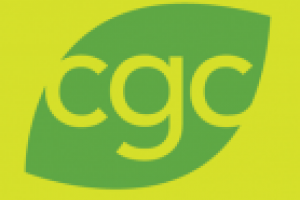 Flowers Canada will once again be exhibiting at the 2019 Canadian Greenhouse Conference on October 9th and 10th at the Scotiabank…
View All »
Latest Grower News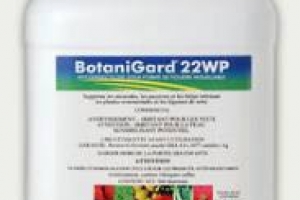 Flowers Canada is pleased to announce that the Botanigard 22WP Label has been expanded to include ornamental cutting dips to control…
View All »