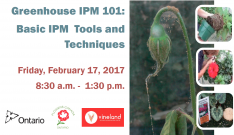 OMAFRA 2017 Greenhouse IPM Workshop
Greenhouse IPM 101: Basic IPM Tools and Techniques
Friday, February 17th, 2017 8:30 a.m. - 1:30 p.m.
Being held at the Rittenhouse Hall, Province of Ontario building, Vineland Research & Innovation Centre, Vineland Station, ON
Workshop Agenda:
Major greenhouse pest identification (insects, mites and diseases)
Review of IPM basics
Strategies for optimizing IPM e.g.quality control of natural enemies, companion strategies, etc.
NEW Section on monitoring pathogens in your water supply
For more information CLICK HERE
To Register call Rachelle at Flowers Canada (Ontario) Inc. (519) 836-5495 ext.230 or email rachelle@fco.ca
Categories
Event Calendar
The Latest from Greenhouse Canada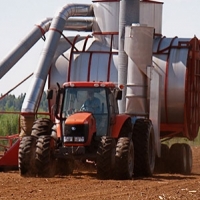 To meet the demand of clients and to ensure production techniques meet the most rigorous standards, peat moss producers have developed a number of initiatives that can also help the horticulture industry.