Our organization represents floriculture greenhouse growers and industry partners across Canada.
What kind of visitor are you?
News & Highlights
Thursday November 13th, at Victoria East Golf ClubSee FlyerPlenary Speakers: Dr. Eric Tedford and Dr. Roger Day
Join the plenary speakers along with Dr. Craig Drury (AAFC -…
Dr. Sara Mann from the University of Guelph and Dr. Marie-Helene Budworth from York University, in collaboration with Ken Linington, are conducting a study examining the effectiveness of Supervisory Training in the Agri-Food industry.
Flowers Canada is pleased to announce that Rhapsody is now registered for the suppression of powdery mildew diseases (Oidium spp., Erysiphe spp.,Sphaerotheca spp.) on…
Please see Flowers Canada's statement on Ornamental production and Pollinator Health here. 
Grower Spotlight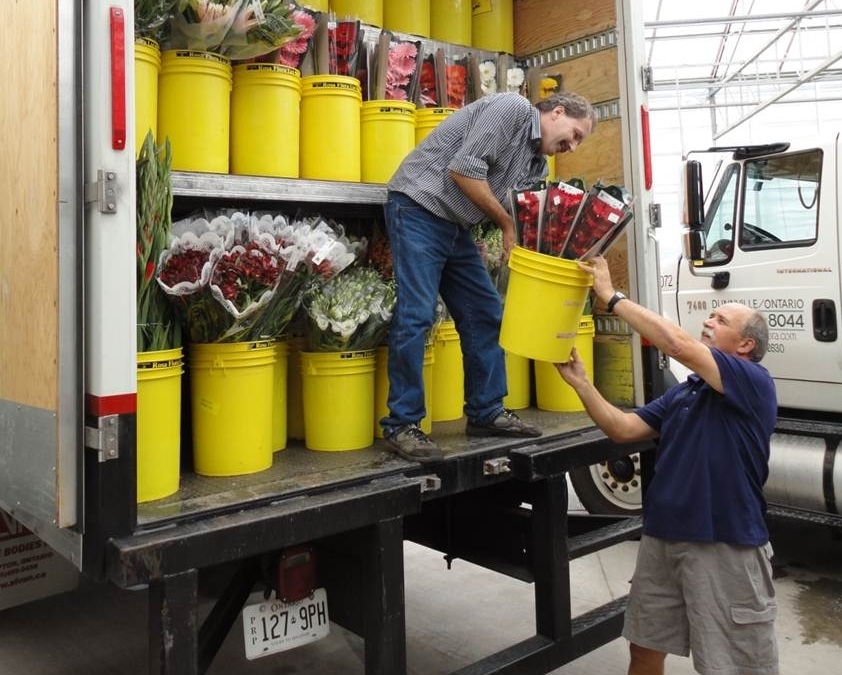 Haldimand, Ontario
Rosa Flora is a large family owned floral greenhouse operation based in Dunnville, Ontario. (We are currently in Haldimand County). With over 1.3 million square feet of growing space, Rosa Flora's employees take pride in every petal. So much so that President and Co-Owner, Otto Bulk, says his company's mission is devoted to the glory of God in growing fresh cut flowers of the highest quality.
Established in 1978,…
Find A Grower
Current Projects
In early 2012, FCO members supported a funding request for a Water Specialist to provide guidance to the floriculture sector on the issues related to water management. The Water Specialist role has two main components...

Flowers Canada (Ontario) Inc. (FCO) received funds from the Canadian Agriculture Adaptation Program (CAAP) of Agriculture and Agri-Food Canada (AAFC) to study access to propagative materials for the bulb sector.
Flower in-season
To view more in-season flowers, please visit pickOntario.