Our organization represents floriculture greenhouse growers and industry partners across Canada.
What kind of visitor are you?
News & Highlights
FCO is very pleased and excited to be working with T & T Supermarket to launch a pilot project geared towards increasing the floriculture presence and staff education throughout the T & T grocery chain.
On November 25, 2013 the Canadian Food Inspection Agency (CFIA) deregulated soybean cyst nematode (Heterodera glycines).
Flowers Canada (Ontario) Inc. (FCO) is launching its "Members Only" portal, which is a secured informational website containing a unique Quick Response (QR) code for each FCO member.
Grower Spotlight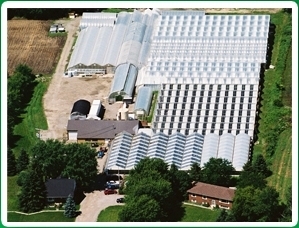 Hamilton, Ontario
Kralt Greenhouses Ltd. has been growing a variety of cut flowers and potted plants at our Flamborough, Ontario location since 1972.  Brothers Jerry and Peter Kralt began the business with their father Jacob (1915-1978), with the purchase of the property and building of 20,000 square feet of greenhouses, and have operated and expanded the business over the years.  We currently have 100,000 square feet under cover, and also grow…
Find A Grower
Current Projects
In early 2012, FCO members supported a funding request for a Water Specialist to provide guidance to the floriculture sector on the issues related to water management. The Water Specialist role has two main components...

Flowers Canada (Ontario) Inc. (FCO) received funds from the Canadian Agriculture Adaptation Program (CAAP) of Agriculture and Agri-Food Canada (AAFC) to study access to propagative materials for the bulb sector.
Flower in-season
To view more in-season flowers, please visit pickOntario.