Our organization represents floriculture greenhouse growers and industry partners across Canada.
What kind of visitor are you?
News & Highlights
The Flowers Canada (Ontario) Cecil Delworth Annual Golf Tournament raises money for the Cecil Delworth Foundation for floriculture research.
Dr. Sara Mann from the University of Guelph and Dr. Marie-Helene Budworth from York University, in collaboration with Ken Linington, are conducting a study examining the effectiveness of Supervisory Training in the Agri-Food industry.
The May Edition of the TOGA Human Resources Quarterly has just been released. Check it out here!
All workers, including those who are supervisors, must receive mandatory training on the Health & Safety legislation by July 1st, 2014.
Grower Spotlight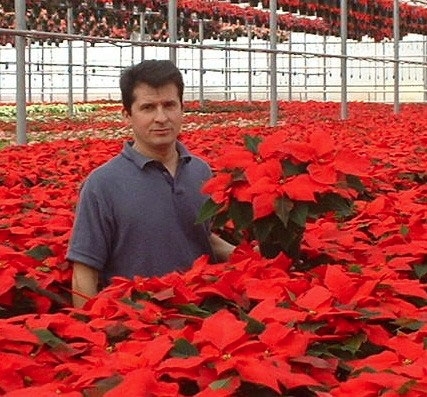 Waterford, Ontario
Debono Greenhouses is a family business dating back more than 30 years. The farm was first started by Louis and Lidia Debono growing spring plants and field vegetables. Now operated by Victor Debono, with the help of mother Lidia and brother Edward, the operation has evolved into flower growing with just under 3 acres under cover. 
Debono Greenhouses is a year round operation producing potted plants, summer per-ennials, and spring…
Find A Grower
Current Projects
In early 2012, FCO members supported a funding request for a Water Specialist to provide guidance to the floriculture sector on the issues related to water management. The Water Specialist role has two main components...

Flowers Canada (Ontario) Inc. (FCO) received funds from the Canadian Agriculture Adaptation Program (CAAP) of Agriculture and Agri-Food Canada (AAFC) to study access to propagative materials for the bulb sector.
Flower in-season
To view more in-season flowers, please visit pickOntario.