Our organization represents floriculture greenhouse growers and industry partners across Canada.
What kind of visitor are you?
News & Highlights
Friday August 21st, 2015 Vineland Research and Innovation Centre, 4890 Victoria Ave. N., Vineland Station, ONGrower Event, 9 a.m. to 12:00 p.m., Open House 1:00 p.m to 3…
For those growers in Japanese Beetle (JB) regulated areas there have been some adjustments to the directives that instruct farmers on the treatment and handling of plant material…
Rose Buitenhuis and Michael Brownbridge,Vineland Research and Innovation CentreAre you ready for poinsettia season? Over the coming weeks, poinsettia cuttings will arrive in great…
Vineland Research and Innovation Centre is seeking Ontario growers interested in joining a grower steering committee. The steering committee will provide feedback through various…
Grower Spotlight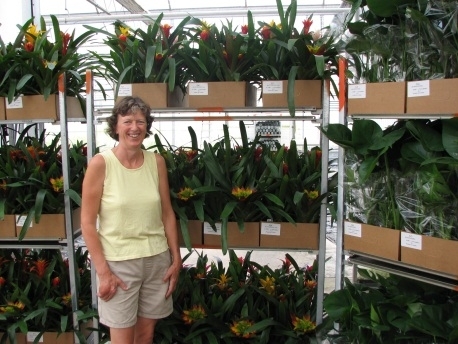 Simcoe, Ontario
Clen and Angelle van Kleef have been growing Hibiscus since 1988. They met at university where they were studying horticulture and food technology. After working for government and private companies they decided to start their own greenhouse business. In that period their 2 children, Mats and Estelle, were born. What started out as a trial year, has now resulted in 23 years of working together.
Colourful Gardens started out…
Find A Grower
Current Projects
In early 2012, FCO members supported a funding request for a Water Specialist to provide guidance to the floriculture sector on the issues related to water management. The Water Specialist role has two main components...

Flowers Canada (Ontario) Inc. (FCO) received funds from the Canadian Agriculture Adaptation Program (CAAP) of Agriculture and Agri-Food Canada (AAFC) to study access to propagative materials for the bulb sector.
Flower in-season
To view more in-season flowers, please visit pickOntario.