Our organization represents floriculture greenhouse growers and industry partners across Canada.
What kind of visitor are you?
News & Highlights
CFIA have engaged in a process to develop a voluntary standard that aims to create a framework for a consistent approach to controlling plant pests in the greenhouse, nursery and…
Flowers Canada Growers Inc. is pleased to announce that Tetrasan 5WDG has now been approved for registration for use on Greenhouse Ornamentals including cut flowers. Tetrasan is…
The Convention on International Trade of Endangered Species (CITES) regulates movement of some plants produced by Canadian flower growers. While CITES makes permitting exceptions…
Grower Spotlight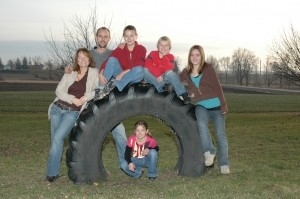 Ontario
At Westland Greenhouses their roots are strong. Over the last fourteen years the greenhouse has transformed from a small and unique garden centre to the largest destination garden centre on the shores of Lake Huron, Ontario.
Westland Greenhouses opened its doors in Grand Bend, Ontario, October the 17th, 2000 by owners Paul and Anita VanAdrihem.
Paul and Anita, both growers' children, were born in the Netherlands, where they both…
Find A Grower
Current Projects
In early 2012, FCO members supported a funding request for a Water Specialist to provide guidance to the floriculture sector on the issues related to water management. The Water Specialist role has two main components...

Flowers Canada (Ontario) Inc. (FCO) received funds from the Canadian Agriculture Adaptation Program (CAAP) of Agriculture and Agri-Food Canada (AAFC) to study access to propagative materials for the bulb sector.
Flower in-season
To view more in-season flowers, please visit pickOntario.