Our organization represents floriculture greenhouse growers and industry partners across Canada.
What kind of visitor are you?
News & Highlights
YOUR INVITED! Please join us June 28th, 2017 at the Peninsula Lake Golf Club in Fenwick, Ontario for our Annual Charity Golf Tournament. All proceeds go towards the Cecil…
Labour costs and access to a reliable workforce has become a very strategic part of growing flowers. As our federal government drives for Free Trade and global markets our…
FCG was invited to join AAFC's Bee Health Roundtable in 2015 and shortly thereafter were tasked to chair a working group to build a planting guide and list of pollinator friendly…

Flowers Canada Growers Inc. Announces Initiation of Project Focused on Floriculture Export Consistency
For Immediate Release; May 1, 2017

Flowers Canada Growers Inc.…
Grower Spotlight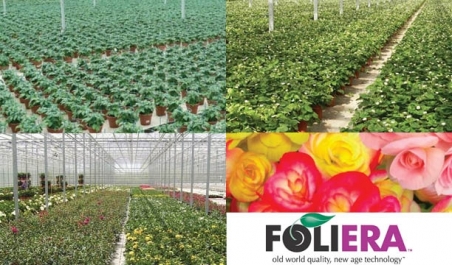 Lincoln, Ontario
Foliera's continued recognition as a leader in the field of tropical plant distribution is the direct result of our superior products, distinguished by their originality, premium quality and merchandising. Our commitment to partnering with our clients and supporting them from wholesale purchase to retail sale is what will enable us to maintain this distinct status as we continue to expand our unique product base.
Find A Grower
Current Projects
In early 2012, FCO members supported a funding request for a Water Specialist to provide guidance to the floriculture sector on the issues related to water management. The Water Specialist role has three main components...

Flowers Canada (Ontario) Inc. (FCO) received funds from the Canadian Agriculture Adaptation Program (CAAP) of Agriculture and Agri-Food Canada (AAFC) to study access to propagative materials for the bulb sector.
Flower in-season
To view more in-season flowers, please visit pickOntario.