Our organization represents floriculture greenhouse growers and industry partners across Canada.
What kind of visitor are you?
News & Highlights
Flowers Canada (Ontario) and the Vineland Research and Innovation Centre are thrilled to welcome Dr. Sarah Jandricic as OMAFRA's Greenhouse Floriculture IPM Specialist. Sarah…
Dear MemberThe Ontario Greenhouse Alliance (TOGA), representing both Ontario Greenhouse Vegetable Growers (OGVG) and Flowers Canada (Ontario), has engaged MNP LLP (MNP) to conduct…
Successful biocontrol programs are dependent on a number of factors, but good qualitynatural enemies are fundamental. However, as living organisms, biocontrol products aresubject…
Flowers Canada is able to announce that the PGR Bonzi (paclobutrazol) has been re-approved for import under the Grower Own Use Import Program (GROU). Many thanks to the PMRA,…
Grower Spotlight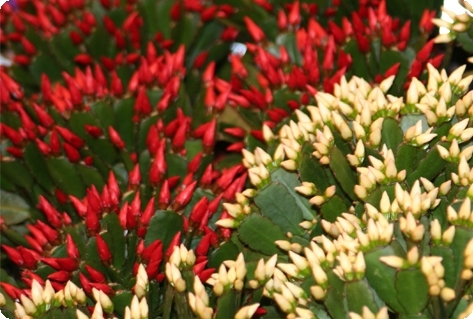 Hamilton, Ontario
Woodhill Greenhouses is a family owned and operated greenhouse located just outside of Hamilton in Lynden, Ontario. Marcel grew up in the greenhouse and now together with his wife, Norah and father, Hans operate this 136,000 sq ft operation. On average about 16 people work at Woodhill, but this varies with the busy seasons of spring and fall. It is interesting to note that the African violets take 16 weeks from the time they are…
Find A Grower
Current Projects
In early 2012, FCO members supported a funding request for a Water Specialist to provide guidance to the floriculture sector on the issues related to water management. The Water Specialist role has two main components...

Flowers Canada (Ontario) Inc. (FCO) received funds from the Canadian Agriculture Adaptation Program (CAAP) of Agriculture and Agri-Food Canada (AAFC) to study access to propagative materials for the bulb sector.
Flower in-season
To view more in-season flowers, please visit pickOntario.