Our organization represents floriculture greenhouse growers and industry partners across Canada.
What kind of visitor are you?
News & Highlights
Tuesday June 9th, 2015 at the Vineland Research StationLearn about pesticide safety practices specific to greenhouse applications.1. IPM in the Greenhouse2. Worker Safety…
CFIA have engaged in a process to develop a voluntary standard that aims to create a framework for a consistent approach to controlling plant pests in the greenhouse, nursery and…
For the full report, click here
The Convention on International Trade of Endangered Species (CITES) regulates movement of some plants produced by Canadian flower growers. While CITES makes permitting exceptions…
Grower Spotlight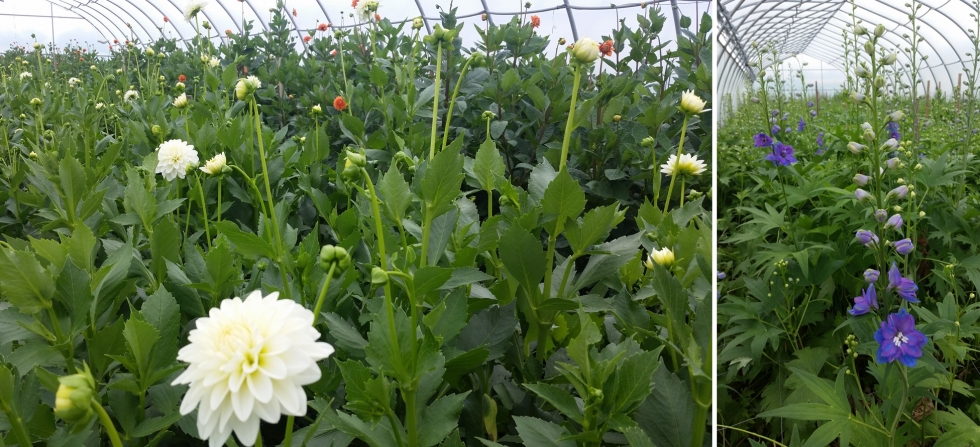 Vineland Station, Ontario
Waymar Flowers Ltd started out in west St.Catharines in 1987 by Henk and Ineke Vandewetering. At that time they grew summer cut flowers out in the field. But it was not until 1990 that they built their first greenhouses and started growing cut flowers year round.
In 1995 they moved to a new and their current location in Vineland, further expanding the business to about 80,000 sqft of greenhouses. Henk's son…
Find A Grower
Current Projects
In early 2012, FCO members supported a funding request for a Water Specialist to provide guidance to the floriculture sector on the issues related to water management. The Water Specialist role has two main components...

Flowers Canada (Ontario) Inc. (FCO) received funds from the Canadian Agriculture Adaptation Program (CAAP) of Agriculture and Agri-Food Canada (AAFC) to study access to propagative materials for the bulb sector.
Flower in-season
To view more in-season flowers, please visit pickOntario.