Our organization represents floriculture greenhouse growers and industry partners across Canada.
What kind of visitor are you?
News & Highlights
YOUR INVITED! Please join us June 28th, 2017 at the Peninsula Lake Golf Club in Fenwick, Ontario for our Annual Charity Golf Tournament. All proceeds go towards the Cecil…
IOBC Canada 2017 INVITES YOU TO:Interact with more than 100 biocontrol researchers and industry representatives from around the world.Hear about the latest IPM research from…
For immediate releaseFlowers Canada (Ontario) Inc. applauds the announcement of Ontario's Greenhouse Competitiveness and Innovation Initiative by Hon. Jeff Leal, Ontario's…
COHA PLANS NATIONAL SESSION FOR RESEARCH PRIORITIESThe Canadian Ornamental Horticulture Alliance announced today that a national research priorities strategy session will be held…
Grower Spotlight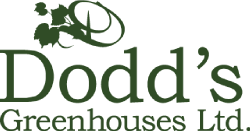 Niagara-on-the-Lake, Ontario
Dodd's Greenhouses Limited, a family owned and operated wholesale grower, was established in 1982 on Linwell Road, St. Catharines, Ontario with 3,800 square feet of growing space dedicated to spring bedding plants. In 1986, Dodd's relocated to Niagara on the Lake, Ontario, into a custom built 14,000 square foot facility. Although bedding plants and holiday crops were the primary focus, this is when Dodd's romance with ivy first…
Find A Grower
Current Projects
In early 2012, FCO members supported a funding request for a Water Specialist to provide guidance to the floriculture sector on the issues related to water management. The Water Specialist role has three main components...

Flowers Canada (Ontario) Inc. (FCO) received funds from the Canadian Agriculture Adaptation Program (CAAP) of Agriculture and Agri-Food Canada (AAFC) to study access to propagative materials for the bulb sector.
Flower in-season
To view more in-season flowers, please visit pickOntario.