Our organization represents floriculture greenhouse growers and industry partners across Canada.
What kind of visitor are you?
News & Highlights
The Flowers Canada (Ontario) Cecil Delworth Annual Golf Tournament raises money for the Cecil Delworth Foundation for floriculture research.
Dr. Sara Mann from the University of Guelph and Dr. Marie-Helene Budworth from York University, in collaboration with Ken Linington, are conducting a study examining the effectiveness of Supervisory Training in the Agri-Food industry.
Written by Katie Gibb for the Ontario Soil and Crop Improvement AssociationGuelph, ON - It's no secret that this past winter was a chilly one complete with record amounts…
Please see Flowers Canada's statement on Ornamental production and Pollinator Health here. 
Grower Spotlight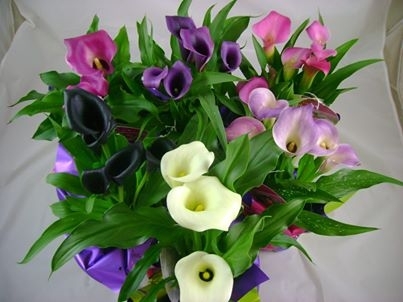 Lincoln, Ontario
Homestead Growers is a family owned greenhouse located in Vineland, Ontario, Canada. Business began in 1970 by Peter and Johanna Albers, growing bedding plants and seedlings. Their eldest son, John, purchased the business in 1983 and focused on growing potted chrysanthemums. In 1990, he started Calla Lily production and continues to remain an outstanding supplier to North…
Find A Grower
Current Projects
In early 2012, FCO members supported a funding request for a Water Specialist to provide guidance to the floriculture sector on the issues related to water management. The Water Specialist role has two main components...

Flowers Canada (Ontario) Inc. (FCO) received funds from the Canadian Agriculture Adaptation Program (CAAP) of Agriculture and Agri-Food Canada (AAFC) to study access to propagative materials for the bulb sector.
Flower in-season
To view more in-season flowers, please visit pickOntario.