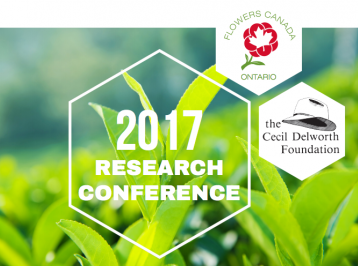 Presentations from FCO's Research Conference 2017
Many thanks to all those who were able to join us for the Research Conference on Feb 1st 2017. It was an excellent and informative day. For those interested the presentation slides are available below.
1. Will Healy - shrink or loosing your shorts.pdf
2. Chevonne Carlow - bmp - self assessment bmp guide.pdf
3. Jeanine West - bmp's to address greenhouse generated waste water.pdf
4. Ann Huber - expanding your risk management.pdf
5. Jeanine West: ann huber - recirculating water and discharge approaches.pdf
6. Gabrielle Ferguson omafra2.pdf
7. Jennifer Wacasey - fertilization strategies.pdf
8. Barry Shelp - optimizing supply and timing of nitrogen application for sub irrigated potted chrysanthemums1.pdf

9. Steve Szewczyk - hps vs led, systems costs, efficiencies and colour spectrums:plant reactions.pdf

10. Bernie G - leds-mum and lisianthus update .pdf

11. Youbin Zheng- using light spectra to control plant growth and other interesting aspects of leds.pdf

12. Mike Dixon- plant characterization using leds and advanced sealed environment technology.pdf

13. Sarah Jandricic - ontario's 5 top floriculture pests and how to control them.pdf

14. Will Healy - are micronutrients & phosphorus really that important.pdf

Categories
Event Calendar
The Latest from Greenhouse Canada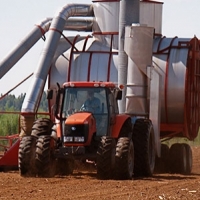 To meet the demand of clients and to ensure production techniques meet the most rigorous standards, peat moss producers have developed a number of initiatives that can also help the horticulture industry.