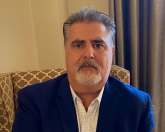 VRE Systems, announces new CEO
VRE Systems is pleased to announce the appointment of John Staios as its new Chief Executive Officer. An experienced business leader, John will succeed George Van Rijn and assume responsibilities on November 1. After 40 plus years as owner and CEO, George is looking forward to his retirement.
John's dedication to the company and experience makes him the ideal leader to confidently move VRE Systems into the future and to continue the growth of the company.
Commenting on the appointment, George Van Rijn said "I feel that John taking over at the helm of VRE Systems will ensure the company's future success while expediting organic growth and new opportunities."
About VRE Systems
Based in Grassie, Ont., VRE Systems has over 40 years of experience providing products and services to the retail garden center, Greenhouse, Horticulture and Agriculture industries.
Categories
Event Calendar
The Latest from Greenhouse Canada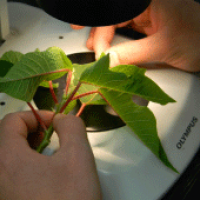 Vineland researchers are working with Flowers Canada and OMAF & MRA to get cutting dips on the labels.Hitchhiking whitefliesPoinsettia…