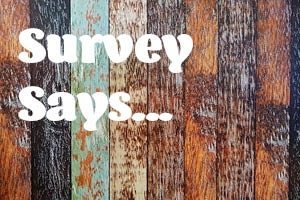 TSSA / Boiler and Pressure Vessel Notification to Members
Survey is needed from members
Starting July 1
st
, 2021, the Ontario government will be ending the agriculture exemption of Boilers and Pressure Vessels (Regulation 220/01).
What this means:
- All new boilers and pressure vessels will need to be registered with the TSSA.
- All existing boilers and pressure vessels will require registration as part of a process.
Opportunity (Reasons for the Change & Value Added):
- Demonstrate commitment to safe and efficient operations.
- Maintain current exemptions (
i.e.,
requirement for an on-site engineer, elevating devices).
Devices that require registration:
Steam Boilers
Water Boilers
Refrigeration equipment using refrigerants
Piping
Compressed air pipes having pipe diameter greater than 3/4"
Process:
For the majority of growers/owners/operators, where boilers are insured, the process will be conducted through insurance with only an initial inspection conducted by TSSA. In cases that boilers are not covered by insurance, a TSSA inspector will conduct required periodic inspections.
Anticipated Costs (as of May 1, 2021):
| | |
| --- | --- |
| Service (per device) | Fee |
| First/Installation Inspection | $365 |
| Periodic Inspection (If not done by insurance) | $172 |
| Certificate of Inspection (COI) - First Installs | $96 |
| Periodic (COI) fee – Annual (Yearly) - (High Pressure Steam) | $40 |
| Periodic (COI) fee – Biennial (Yearly) | $80 |
| Periodic (COI) fee – Triennial l (Yearly) - (Low Pressure Boilers) | $115 |
Timeline:
FCO is seeking guidance concerning the timeline for implementation. We expect that any new equipment will require registration at the time of installation after the regulations are implemented on July 1, 2021. A deadline for registering existing boilers and pressure vessels has not been finalized. The TSSA website states March 1, 2021, but they have indicated they will be revising this date. As we receive more information on deadlines and available registration forms, we will share those with members.
For more information, please contact
jingjing@fco.ca
or
jeanine@fco.ca
, or refer to TSSA's website. NOTE: the deadlines for registration of existing equipment listed on TSSA's website may change. https://www.tssa.org/en/boilers-pressure-vessels/l...
Request to Members:
Please fill out the attached survey before March 12, 2021 so that our association can determine if there are circumstances where additional guidance and support for registration will be needed. TOGA will be approaching TSSA for clarification on these issues in addition to obtaining a revised registration deadline.
Member Survey Form:
Please fill out and email back to
jingjing@fco.ca
or
jeanine@fco.ca
. Thank you!
Categories
Event Calendar
The Latest from Greenhouse Canada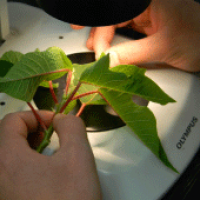 Vineland researchers are working with Flowers Canada and OMAF & MRA to get cutting dips on the labels.Hitchhiking whitefliesPoinsettia…