Training for Ontario Flower Growers
Event Description
Flowers Canada (Ontario) Inc. has undertaken a project to determine training needs within the Ontario greenhouse floriculture industry. Your input is essential to ensuring that future training programs meet your needs. Please help us gather this information by clicking the link below!

Event Location
Categories
Event Calendar
The Latest from Greenhouse Canada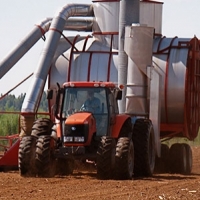 To meet the demand of clients and to ensure production techniques meet the most rigorous standards, peat moss producers have developed a number of initiatives that can also help the horticulture industry.