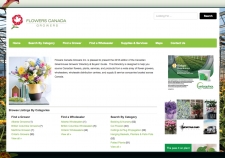 The NEW Flower Directory WEBSITE!
Flowers Canada Growers Inc. (FCG) is pleased to announce the launch of a new website to help flower buyers find Canadian ornamental plants and services ~
www.theflowerdirectory.com
. This online guide, developed from the highly popular Greenhouse Growers' Directory and Buyers' Guide, showcases a wide array of growers, wholesalers, distributors and industry service and supply companies located in Canada. A one-stop shop for all your floral or greenhouse needs!
For over 20 years, the Canadian Greenhouse Growers' Directory and Buyers' Guide, has been a premier resource for purchasers, growers and wholesalers.Building on this success, FCG has expanded the directory by developing
www.theflowerdirectory.com
a fully functional, online version of the highly popular resource.The functionality of this website makes finding Canadian products easier than ever - allowing searches by product, geographical area, delivery area and company. Expansion of the directory to include a web presence is expected to increase the document's reach and improve ease of access for users around the world.
In addition, each year FCG exhibits at major international trade shows throughout North America to distribute and promote the Directory and we will now be promoting our recently launched website as well.
FCG would like to express its gratitude to all of this year's participants and supporters with a special thank you for the generous support provided through the AgriMarketing Program under Growing Forward 2, a federal, provincial, territorial initiative.
If you have any questions or would like to list your company in the next edition of the Canadian Greenhouse Growers' Directory and Buyers' Guide or on
www.theflopwerdirectory.com
, please email your request to
directory@fco.ca
or call the office at 1.800.698.0113.
Categories
Event Calendar
The Latest from Greenhouse Canada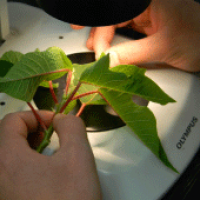 Vineland researchers are working with Flowers Canada and OMAF & MRA to get cutting dips on the labels.Hitchhiking whitefliesPoinsettia…