Home › News & Highlights › Plant Health and International Trade Project Coordinator Employment Opportunity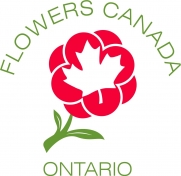 Plant Health and International Trade Project Coordinator Employment Opportunity
Flowers Canada (Ontario) Inc. is currently seeking an individual who will be responsible for the coordination and delivery of a project titled "Trade Security for Floriculture: Assisting Market Access through Producer Consistency" (GCP Project). The GCP Project aims to develop a standardized training system to educate Canadian flower growers on the requirements of an international trade program known as the "United States-Canada Greenhouse Grown Plant Certification Program" (GCP). The training system will aim to educate Canadian flower farmers on the GCP's responsibilities, promote knowledge on US import requirements, enable flower farmers to utilize the program to its greatest advantage, and to provide real-world examples of best practices to ensure consistent program compliance across Canada.

The ideal candidate will have practical experience in the greenhouse industry or agriculture trade and should have extensive knowledge of government regulations surrounding plant health and quarantine issues.
If your resume also includes experience in the development and facilitation of workshops and project management, this position may be of interest to you!
Reporting to the Executive Director, the incumbent will have a minimum of 3 years' experience in the greenhouse industry, completed a related post-secondary education, have advanced computer skills in MS Office, knowledge of government relations and legislation related to plant health in Canada (e.g. CGCP, NAPPO, CITES, CFIA Directives, Plant Protection Act, etc.), knowledge of pests and diseases related to the floriculture sector, possess high energy in conjunction with excellent interpersonal skills to communicate with a variety of external and internal contacts. A valid Ontario G level driver's license, a clean driver's abstract and the ability to travel are required.
There are a multitude of activities that this role is responsible for including project management, government and grower relations, curriculum development and training, creation of communication and educational materials as well as measuring the effectiveness of the GCP Project initiatives.
For more information on the job description please visit Flowers Canada (Ontario) Inc.'s Website at www.flowerscanadagrowers.com/ontario. If you are self-motivated, have excellent project management and interpersonal skills, a willingness to learn and a strong desire to make a positive impact in the floriculture sector, we invite you to forward your resume in confidence by email to Lynda@fco.ca or fax to (519) 836-7529 by October 14th, 2016.
We wish to thank all interested applicants. Please note that only those candidates selected for an interview will be contacted.
Categories
Event Calendar
The Latest from Greenhouse Canada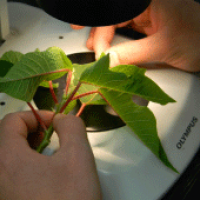 Vineland researchers are working with Flowers Canada and OMAF & MRA to get cutting dips on the labels.Hitchhiking whitefliesPoinsettia…