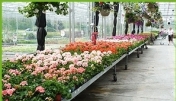 Flower Canada (Ontario) Inc. Sincerely Grateful to the Ford Government
Flower Canada (Ontario) Inc. Sincerely Grateful to the Ford Government For Further Easing Restrictions on Garden Centres and Nurseries
Flowers Canada (Ontario) Inc. (FCO) including its Board of Directors, staff and most importantly its membership, would like to sincerely thank Premier Doug Ford and the Ontario Government for recognizing the importance of the ornamental plants and floriculture sector in Ontario. The province's decision to ease restrictions on garden centres is applauded by FCO and its membership.
FCO and its membership acknowledges the monumental challenge that our government and our province has faced over the past several months and we are extremely appreciative of efforts to overcome COVID-19. For our seasonal sector, the decision to further ease the restrictions on garden centres and nurseries is a welcome one as we approach Mother's Day: the most critical sales period of the year for our members.
"I'm encouraged by the decision to open garden centres and hardware stores to the sale of flowers and plants. After the considerable sales losses in our sector this Easter, the second most important sales period of the year for flower growers, the thought of also losing Mother's Day created a significant amount of anxiety in our sector. Flower producers across the province have been preparing for this critical sales period for months, and enabling sales now gives many family farms across the province hope for the future. Flower producers put a lot of energy and pride into producing a product that makes people happy and encourages positive mental health. It is a tremendous pleasure to know that our hard work will not be in vain, and our products will be able to create happiness for gardeners and plant buyers all over the province." reacted Jan Van Zanten, President of FCO.
As well, FCO is truly grateful for the trust and confidence that Premier Ford and his government have afforded the ornamental sector to conduct business within the COVID-19 operational guidelines developed to ensure the health and safety of all employees and customers.
"We all recognize and understand the incredible challenge our government has faced through this crisis, and all of our members know that they must be part of the solution. We know our members will do all in their power to protect the health and safety of their employees, their customers and of course their families." reacted Andrew Morse, Executive Director of FCO.
There is little doubt that Ontario's many gardening enthusiasts are also putting their hands together and cheering this decision which allows them to participate in a hobby and pastime that not only feeds the soul but beautifies the environment around us, both of which Ontarians need now more than ever.
Flowers Canada (Ontario) Inc. is the provincial trade association representing the Ontario floriculture sector. Our members from across Ontario include flower farmers producing cut flowers, potted plants, hanging baskets, and bedding plants. To learn more about the floriculture sector and the ornamental industry, please visit our website at
www.flowerscanadagrowers.com
.
Categories
Event Calendar
The Latest from Greenhouse Canada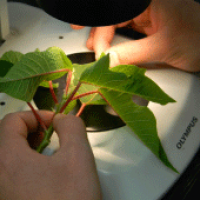 Vineland researchers are working with Flowers Canada and OMAF & MRA to get cutting dips on the labels.Hitchhiking whitefliesPoinsettia…