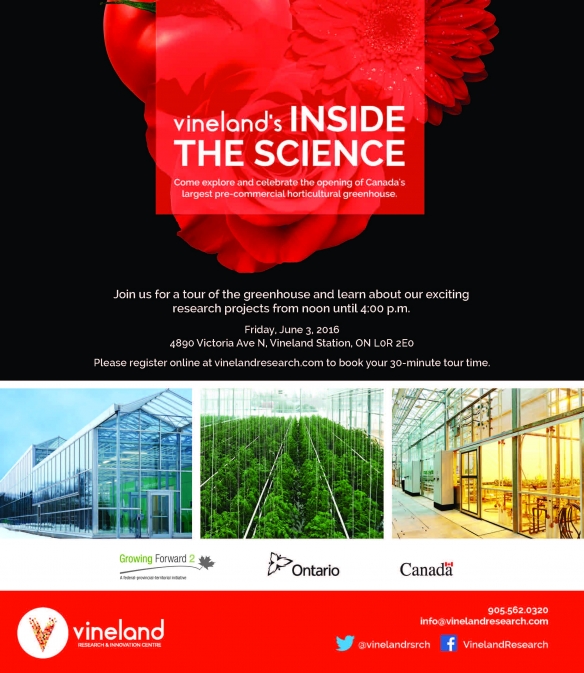 Vineland's Inside the Science
Event Details
Event Description
Come explore and celebrate the opening of Canada's largest pre-commercial horticulture greenhouse.
Come for a tour of the greenhouse and learn about their exciting research projects from noon until 4:00 p.m., Friday, June 3, 2016, 4890 Victoria Ave N, Vineland Station, ON L0R 2E0.
Please register online at vinelandresearch.com to book your 30-minute tour time.

Event Location
Categories
Event Calendar
The Latest from Greenhouse Canada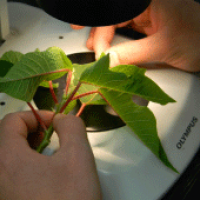 Vineland researchers are working with Flowers Canada and OMAF & MRA to get cutting dips on the labels.Hitchhiking whitefliesPoinsettia…