2019 Canadian Greenhouse Conference
Event Details
Event Description
Flowers Canada will once again be exhibiting at the 2019 Canadian Greenhouse Conference on October 9th and 10th at the Scotiabank Conference Centre in Niagara Falls, Canada. Please come and visit us.
As Canada's foremost event for flower and vegetable growers, the Canadian Greenhouse Conference is the ultimate connection point for growers, suppliers and research partners.
The CGC offers two days of informative, motivating sessions and a large trade show with over 300 booth spaces.
Learn more
here
Event Location
Categories
Event Calendar
The Latest from Greenhouse Canada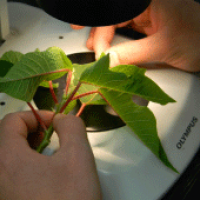 Vineland researchers are working with Flowers Canada and OMAF & MRA to get cutting dips on the labels.Hitchhiking whitefliesPoinsettia…