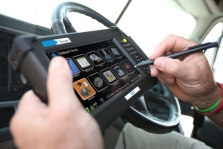 Electronic logging devices for commercial motor vehicles
Several farms have reached out in search of information on electronic logging devices. As you may be aware, As of June 12, 2022, Ontario requires certain truck drivers who operate within the province to use certified ELDs.
As of January 1, 2023, commercial vehicle drivers will face penalties if they do not meet provincial ELD requirements when operating in Ontario. If you or your business is trying to determine if you need an ELD or not, we recommend first reviewing the Ontario Federation of Agriculture's fact sheet. This document has a wealth of information that may be helpful in determining whether your vehicles need ELDs or not. You can review this fact sheet by clicking here:
https://ofa.on.ca/wp-content/uploads/2023/02/OFA-Fact-Sheet-Hours-of-Service-HoS-and-Electronic-Logging-Devices-ELDs.pdf
If you need further information on ELDs, please don't hesitate to reach out to the FCO office.
Here is the link to the Ontario website on ELD's
.
Categories
Event Calendar
The Latest from Greenhouse Canada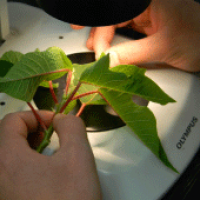 Vineland researchers are working with Flowers Canada and OMAF & MRA to get cutting dips on the labels.Hitchhiking whitefliesPoinsettia…