Cultivate'18
Event Details
Event Description
Come see us at Cultivate'18 on July 15th to 17th at booth # 3620.
Cultivate is the largest all-industry trade show and conference for the horticulture industry. It is the industry event that brings the entire professional community together to make an even greater impact.
Attending Cultivate is an opportunity for you to bring the key people on your team to an event where they can make countless contacts to help further your business. For the seasonal staff that are eager to learn more, to the senior sales reps with an eye for opportunity,
educational sessions
are organized for everyone at every level.
Event Location
Categories
Event Calendar
The Latest from Greenhouse Canada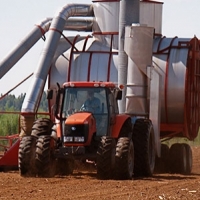 To meet the demand of clients and to ensure production techniques meet the most rigorous standards, peat moss producers have developed a number of initiatives that can also help the horticulture industry.