Bonzi and A-Rest Renewed under Grower Own Use Import Program
Growers interested in importing PGR's and pesticides can again import Bonzi and A-Rest from the US for use in Canada.
Visit the GROU page for more information on the import process.
Categories
Event Calendar
The Latest from Greenhouse Canada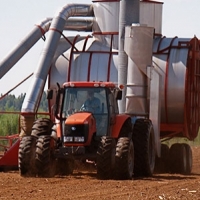 To meet the demand of clients and to ensure production techniques meet the most rigorous standards, peat moss producers have developed a number of initiatives that can also help the horticulture industry.