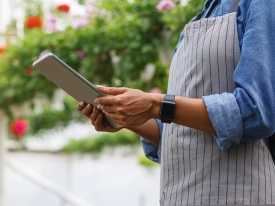 Agri-Tech Innovation Cost-Share Program
Applications are now being accepted for the cost-share Agri-Tech Innovation Program.
Recognizing the importance of keeping Ontario's agri-food sector strong through the course of the COVID-19 pandemic, the Agri-Tech Innovation cost-share program will support the modernization of workplaces, by funding projects to implement advanced or innovative technology (such as automation and robotics), that will enhance the protection of workers health and safety against COVID-19, lead to business efficiencies and productivity, and help build the sector's resilience.
The application and required documentation must be submitted by
June 21, 2021 by 11:59 p.m. EST. Late submissions will not be accepted
.
How to Apply
Applicants must submit a completed application using the electronic application form with all required documentation by email to
AgriTechInnovationProgram@ontario.ca
Applicants can access the
application form here
. This form must be filled out using Adobe Acrobat Reader. Applicants who complete this form using non-Adobe software will be required to redo and resubmit using Adobe software before it can be accepted.
MORE DETAIL HERE
Categories
Event Calendar
The Latest from Greenhouse Canada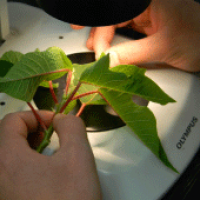 Vineland researchers are working with Flowers Canada and OMAF & MRA to get cutting dips on the labels.Hitchhiking whitefliesPoinsettia…