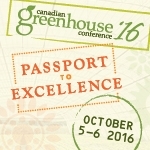 2016 Canadian Greenhouse Conference
Event Description
2016 CANADIAN GREENHOUSE CONFERENCE October 5 & 6, 2016 Scotiabank Convention Centre, Niagara Falls, Canada.
Growers from across Canada and the US will be traveling to Niagara Falls, October 5 - 6 where the 2016 Canadian Greenhouse Conference will be their Passport to Excellence bringing expertise from around the world to inform and inspire.
In step with global trends towards renewable energy, energy conservation and organics, the greenhouse industry is an innovation giant. Canadian growers in particular are leaders in adapting new technologies and the CGC is here to support that drive by introducing new concepts and technologies through the speaker program and exhibit hall.
The CGC's casual, friendly atmosphere allows attendees to build a network of resources with internationally renowned speakers, researchers, retailers and allied trades. The comprehensive speakers program, designed to attract attendees from every level of operations, addresses issues growers face daily. Visiting the trade show is like a world tour. Here you will find companies from around the world eager to connect. The popular pre-conference bus tour will take place October 4th visiting operations between Niagara and Simcoe. Visit the CGC website for complete conference information. www.CanadianGreenhouseConference.com
Come and visit Flowers Canada Growers at Booth #664. We would love to hear from you.
Event Location
Categories
Event Calendar
The Latest from Greenhouse Canada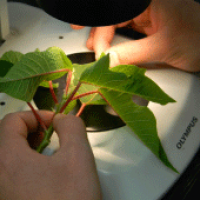 Vineland researchers are working with Flowers Canada and OMAF & MRA to get cutting dips on the labels.Hitchhiking whitefliesPoinsettia…