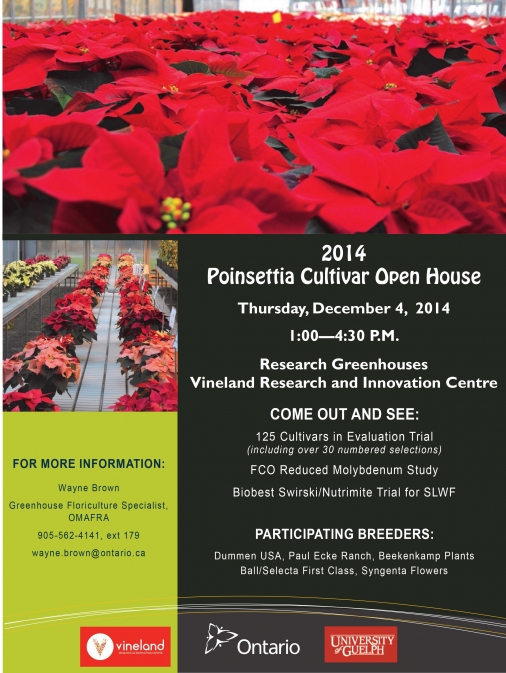 2014 Poinsettia Cultivar Open House
Event Details
| | |
| --- | --- |
| Date: | December 4, 2014 |
| Address: | Lincoln, Ontario, Canada |
Event Description
This years 2014 Poinsettia Cultivar Open House is Thursday, December 4, 2014 at 1:00 - 4:30 p.m. at Research Greenhouses Vineland Research and Innovation Centre.
Come out and see 125 Cultivars in Evaluation Trial (including over 30 numbered selections) and FCO Reduced Molybdenum Study Biobest Swirski/Nutrimite Trial for SLWF.
See flyer for more details.
Event Location
Categories
Event Calendar
The Latest from Greenhouse Canada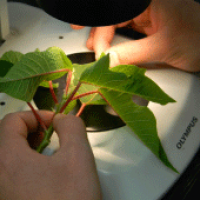 Vineland researchers are working with Flowers Canada and OMAF & MRA to get cutting dips on the labels.Hitchhiking whitefliesPoinsettia…