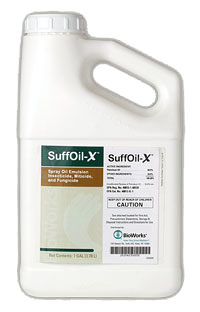 Suffoil-X Registered for Greenhouse Ornamental Uses
Flowers Canada is pleased to announce the recent registration of Suffoil-X (mineral oil 80%). This product has long been desired by growers seeking an efficacious and biocompatible solution to many pests of ornamental crops. Suffoil-X controls mealybugs, spider mites, scales, thrips and whitefly nymphs and deters aphid feeding. Suffoil-X can be applied both as a foliar spray and a cutting dip.
Flowers Canada would like to thank Bioworks, Health Canada and Agriculture Canada's
Pest Management Centre
(PMC) for their efforts to register this product. Suffoil-X was selected as a priority for registration through the PMC in 2011!
For more information on this or other ornamental registration activities please contact Cary Gates at FCG anytime (
Cary@fco.ca
, 519-836-5495 X228)
Categories
Event Calendar
The Latest from Greenhouse Canada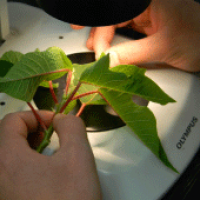 Vineland researchers are working with Flowers Canada and OMAF & MRA to get cutting dips on the labels.Hitchhiking whitefliesPoinsettia…