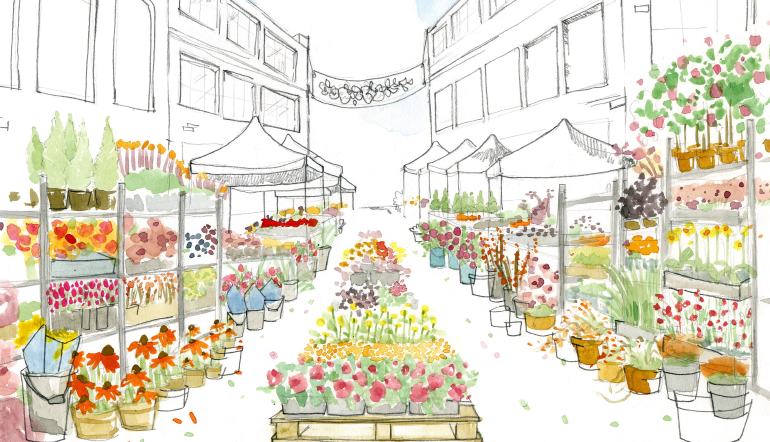 Local Growers Featured at Inaugural Farmer's Market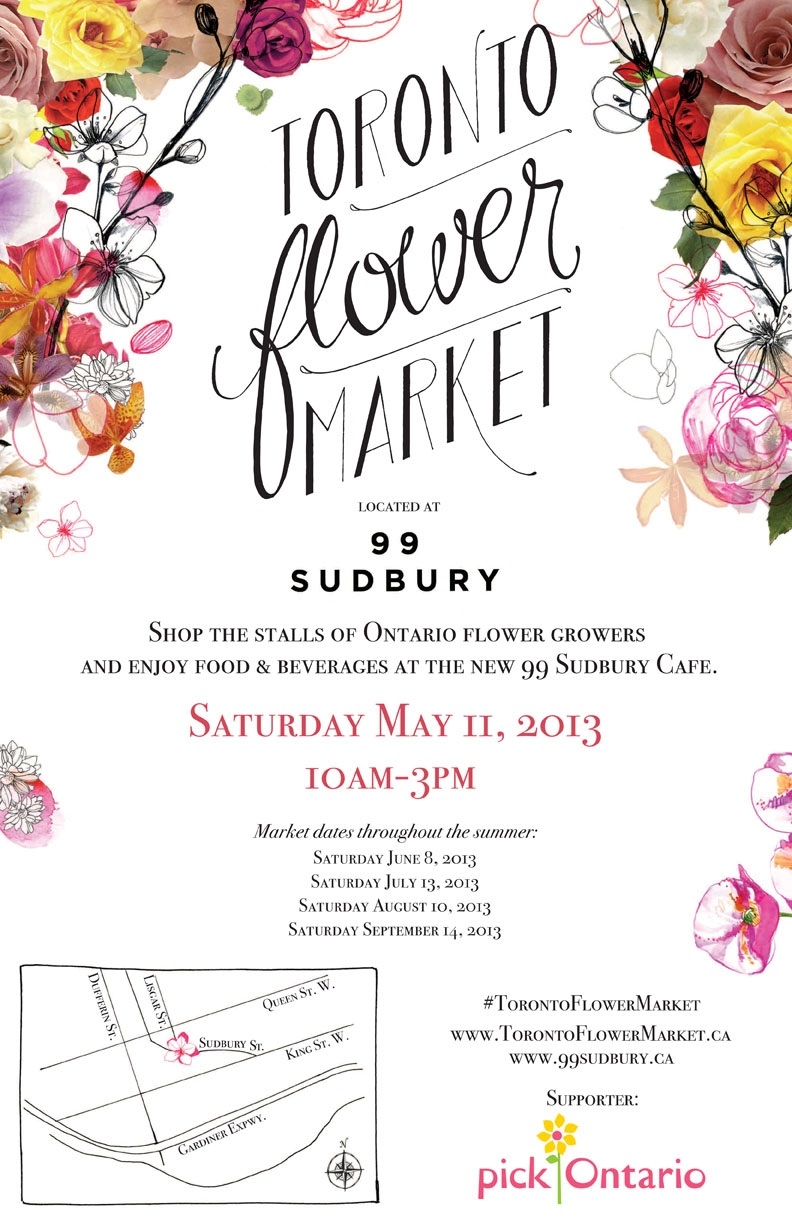 Toronto, ON – This spring will mark the launch of the city's first-ever outdoor Toronto Flower Market at 99 Sudbury (

99 Sudbury St.)

, with the inaugural market happening on Saturday, May 11 from 10 a.m. to 3 p.m.

Featuring an abundance of fresh cut, potted and bedding flower varieties sourced directly from Ontario greenhouses, the Toronto Flower Market will offer a one-of-a-kind shopping experience for urban dwellers looking for high-quality and affordable plants and flowers.
Taking place every second Saturday of the month, from May until September, guests to the market will enjoy a vibrant, colourful outdoor oasis while they shop the stalls of Ontario-based flower growers.An advocate of Ontario floriculture, the Toronto Flower Market is working with pickOntario, the marketing initiative managed by Flowers Canada (Ontario) Inc., to create awareness about locally grown flower varieties and the benefits of purchasing locally grown products, as well as providing an opportunity for passionate flower consumers to interact directly with growers.
"I am thrilled to introduce a dedicated flower market in Toronto that will both serve consumers and support our local flower farmers," said Natasa Kajganic, founder of the Toronto Flower Market. "We wanted to create a beautiful and plentiful market where guests can purchase fresh, affordable flowers and learn about the variety of locally grown options. In our urban core, it's so rare to be able to speak with the men and women cultivating the flowers and plants we purchase, so this market will help facilitate these relationships in a really special environment."
There are over 200 greenhouse flower producers in Ontario, employing more than 10,000 people. Ontario growers abide by the strictest production regulations and are considered to be among the best producers in the world, using the latest technology and growing techniques. Ontario growers produce more than 80 varieties of cut flowers and 120 varieties of potted plants, including gerberas, hydrangeas, tulips, violets, geraniums, begonias and alstroemerias and more.
"Ontario-grown cut and potted flowers not only have an increased life span, look great and are grown locally, but every purchase also helps to drive the economic future of the floriculture industry in Canada. We are thankful and very excited to be a part of this new venture with the Toronto Flower Market," said Nikki Gomes, Marketing Director at Flowers Canada (Ontario) Inc.
Purchasing locally grown flowers guarantees that the customer gets the freshest product possible, which will last longer than a non-local product. Buying local also offers a more environmentally sustainable option compared to products that have been flown or shipped from top flower exporter locations such as South America or the United States.
Local vendors participating in the Toronto Flower Market include Dodd's Greenhouses, Dutch Mill Gardens Inc. Pioneer Flower Farms, Ultra Grow Ltd and Van Geest Bros. Limited. For more information on these or other Ontario flower growers visit www.pickOntario.ca.
99 Sudbury will also offer visitors to the market a cafe with a selection of fine beverages, including hot and iced coffees and cappuccinos, as well as an assortment of tasty fresh-baked treats.
The Toronto Flower Market at 99 Sudbury Cafe will run from 10 a.m. to 3 p.m. on the following dates:
- Saturday, May 11
- Saturday, June 8
- Saturday, July 13
- Saturday, August 10
- Saturday, September 14
Categories
Event Calendar
The Latest from Greenhouse Canada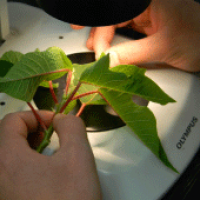 Vineland researchers are working with Flowers Canada and OMAF & MRA to get cutting dips on the labels.Hitchhiking whitefliesPoinsettia…