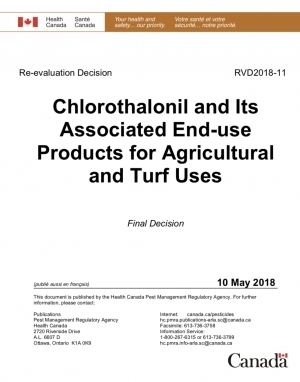 Changes to the Captan and Daconil Ultrex Labels
Pesticides undergo re-evaluations approximately every 15 years (with some exceptions). The Pest Management Regulatory Agency (PMRA) has many re-evaluations underway at the moment. Recently the PMRA completed re-evaluations for Daconil Ultrex and Captan. While many uses will remain available there will be some uses being phased out.


Captan re-evaluation Changes:

• Cancellation of ornamental stem dips and greenhouse grown cut flower uses
• Require additional protective when mixing/loading/applying captan, as well as during treatment of flower bulbs, and handling treated flower bulbs
• Revise or establish restricted-entry intervals (REIs) for some crops.
• Require restrictions on number and timing of applications allowed per season for some crops.
• Limit the amount of captan used per day for mechanically pressurized handguns in greenhouses.
Daconil Ultrex Changes:
• Cancellation of uses on greenhouse cut flowers, greenhouse pachysandra, and field grown roses (grown for cut flower uses)
• Additional measures to mitigate exposure of post-application workers, including reduced number of applications and restricted-entry intervals
These changes typically are phased in over 2-3 years. Labels will also be adjusted in this time. For more information on these changes please contact Cary Gates at Flowers Canada Growers (
Cary@fco.ca
, 519-836-5495 X228).
Categories
Event Calendar
The Latest from Greenhouse Canada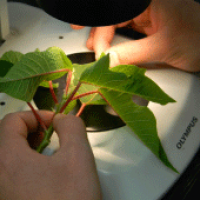 Vineland researchers are working with Flowers Canada and OMAF & MRA to get cutting dips on the labels.Hitchhiking whitefliesPoinsettia…