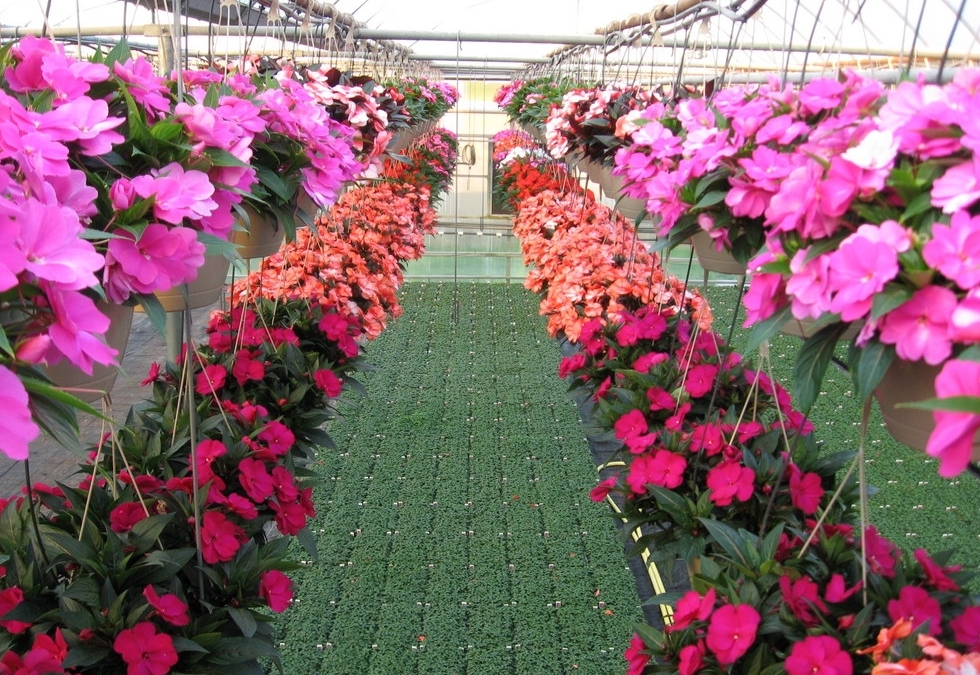 Vanderknyff Greenhouses
Vander Knyff Greenhouses started in 1958 on a 50 acre farm growing vegetables. In the 1960's John Vander Knyff began growing box plants as a sideline.  In those days Canadian did not buy flowers except for special occasions. That changed in the 1980's, because their focused changed to growing only flowers. It turned out to be a profitable move. They grew begonias, impatiens, marigolds and petunias, which were sold at the Ontario Food Terminal in Toronto. 
Today the greenhouse is operated by father and son duo Arie and Stuart Vander Knyff.  They no longer attend the Toronto Food terminal on a regular basis, but still hold two stalls. "The last words my father told me were to keep the stalls at the food terminal, and I've kept that wish," said Arie of his father. They have gone through many changes to become what they are today. There focus is still on spring plants but have a side project of Snapdragons. It was a learning process, but so far it is working out.
"Our main focus is to stick to our roots, doing what we know how to do."  The whole family is involved in the business. "The fourth generation is coming" says Stuart and his wife.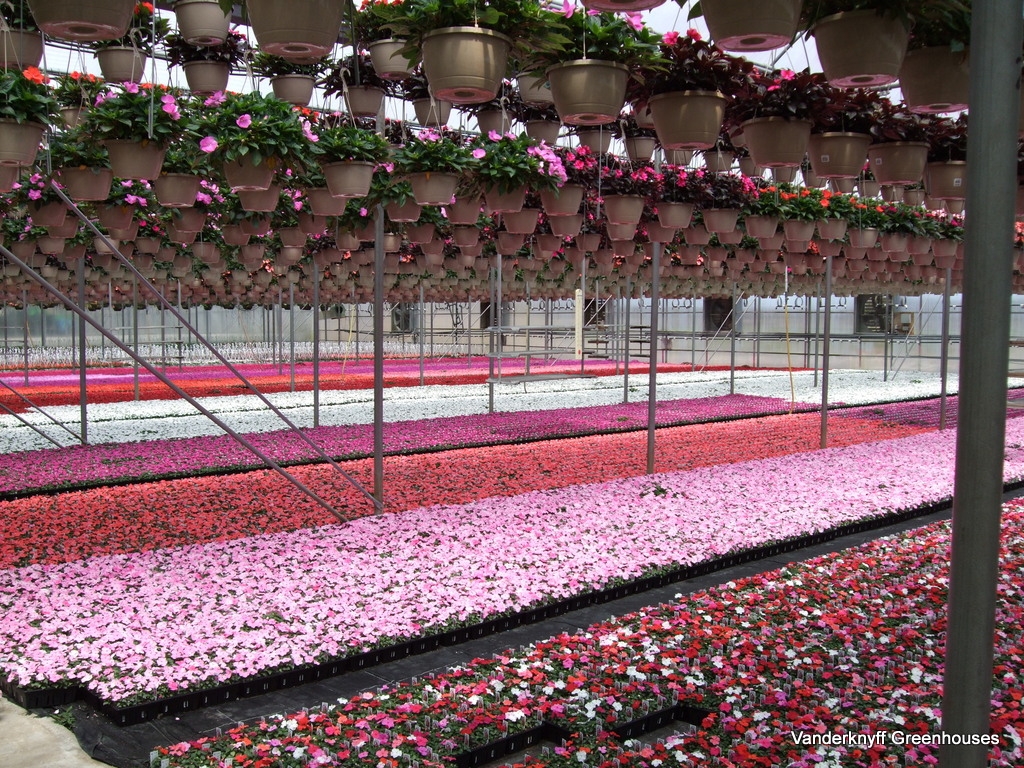 Our Contact Information
Phone: (905) 774-4767
Fax: (905) 774-4767
Website: http://www.vanderknyffgreenhouses.com
Our Location
Vanderknyff Greenhouses is located at Ontario 3, ON, Canada.
Upcoming Event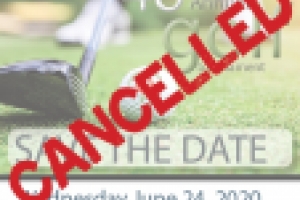 Due to the COVID-19 pandemic Flowers Canada (Ontario) Inc. has decided to CANCEL our 48th Annual Golf Tournament which was being held on…
View All »
Latest Grower News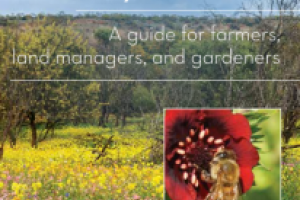 FCG was invited to join AAFC's Bee Health Roundtable in 2015 and shortly thereafter were tasked to chair a working group to build a…
View All »