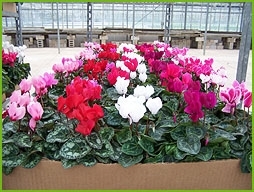 Colonial Florists Ltd
A family business...rooted in quality.
This phrase sums up perfectly what Colonial is all about. We are a second generation greenhouse operation with over 45 years experience in the propagation business. Our main focus right now is on vegetative annuals including geraniums,
New Guinea Impatiens
,
Calibrachoa
,
Petunia
,
Verbena
,
Bacopa
,
Osteospermum
and most other popular
Companion Plants
. We are always adding
new varieties
and
new product lines
in an effort to give our customers a one stop shopping experience.
Colonial Florists is a well respected plant propagator of vegetative annuals. With over 45 years of experience, customers have come to expect only the best from Colonial.
In the beginning, our focus was solely on
Zonal
and
Ivy
geranium propagation. Now we have a list of over 400 varieties, covering all of the popular types of vegetative annuals. Our main source of plant genetics come from several breeders including Dummen, Westhoff, Fides, Danziger and PAC. We have excellent experience with all of these companies and we are very confident in the varieties that they offer.
For the spring, Colonial themselves finish 95% of the varieties that we list. This allows us to see the variety performance first hand and determine if the variety should be offered the following year. Also, we are able to communicate with our customers on an even level because we are finished producers much like them. The varieties that they are trying to finish are the same ones that we are working with.
Colonial has 8 acres of glass covered greenhouses dedicated to propagation. We have in house stock for about 80% of the varieties that we offer. This allows us to produce a rooted plug that has always been grown under the same light levels. There is no shock to the cutting, as is the case when cuttings come offshore. If you are looking for unrooted cuttings, then we can pick and ship the cuttings in the same day. The cuttings should arrive at your door the next day. No import permits, brokerage charges, excessive freight charges and trips to the airport.
Over the years, we have developed a reputation for producing a top quality cutting, delivered on time, with very minimal variety substitution. We are very aware of the importance of order fulfillment and we make every effort to achieve this.
If you ever have any questions related to growing, then we are just a phone call away. Temperature, pH, EC, growth regulators, etc. can all be advised by our experienced staff.
Our Contact Information
Phone: (905) 934-3196
Fax: (905) 646-7100
Website: http://www.colonialfloristsltd.com
Our Location
Colonial Florists Ltd is located at 58 Broadway, St Catharines, ON L2M 1M4, Canada.
Upcoming Event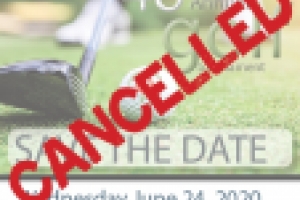 Due to the COVID-19 pandemic Flowers Canada (Ontario) Inc. has decided to CANCEL our 48th Annual Golf Tournament which was being held on…
View All »
Latest Grower News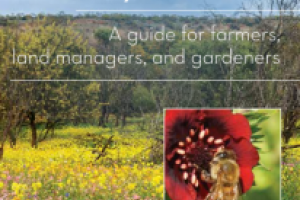 FCG was invited to join AAFC's Bee Health Roundtable in 2015 and shortly thereafter were tasked to chair a working group to build a…
View All »