Supervisors and Managers Human Resource Training
Labour costs and access to a reliable workforce has become a very strategic part of growing flowers. As our federal government drives for Free Trade and global markets our provincial government expands it worker protection legislation. Employers struggle to adjust their management model to remain competitive.
Supervisor and HR Manager Training will focus on how to develop, implement and sustain employee engagement or empowerment process to obtain the worker efficiencies required to remain competitive. What is Employee Engagement?—a process to make every employee as much of an individual manager of their job as possible. Establish an environment of mutual trust and respect that encourages workers to participate in problem identification, problem resolution and continuous improvement. It is leadership through persuasion and not management through power.
Our future workers are likely to be new immigrants or foreign nationals. A second focus of the training will be on Managing a Multi-Cultural Workforce.
Categories
Event Calendar
The Latest from Greenhouse Canada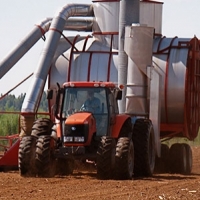 To meet the demand of clients and to ensure production techniques meet the most rigorous standards, peat moss producers have developed a number of initiatives that can also help the horticulture industry.