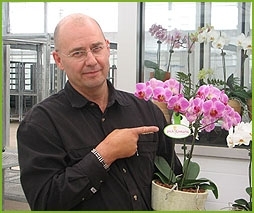 Westbrook Greenhouses Ltd
Westbrook is a large, diversified, vertically integrated floral company based in the Niagara region of Ontario.  A family business since 1959, the Westbrook group of companies currently services 3 major areas in the floral industry: as 1.2 million square foot greenhouse potted plant grower; as a greenhouse designer and manufacturer; and finally, as a wholesale distributor, importer and exporter of fresh floral products and related hard goods.
In the potted plant business, Westbrook is best known for its expertise in roses and Mums.  In 2006, the company expanded its production to include potted orchids in a specially designed greenhouse space in Grimsby. 
Orchids are a notoriously difficult and time consuming crop to force but market research shows a healthy demand for the plant.  "An orchid of this size costs about the same as a nice cut flower bouquet but the perceived value of the orchid is higher," says Westbrook General Manager/Owner P.J. Vermeer.  The blooms on this plant will last up to three months and with a little effort it will bloom again after a period of dormancy."
"We are finally beginning to see some results from our initial investment over 2 years ago," says Westbrook CEO Rej Picard, holding an especially lush sample of a double spiked Phalaenopsis orchid.  "We are fine-tuning the varieties that best suit our Ontario greenhouse growing conditions as well as reflect seasonal color trends but the Phalaenopsis is a proven winner. "
Orchids also really lend themselves to beautiful containers and Westbrook's role as a floral wholesaler ensures the company a rich source of value added upgrades for their products.
Westbrook supplies orchids to florists and grocery stores in Canadian and US markets, 52 weeks of the year, with production spikes during the key holiday periods like Christmas and Mother's Day.
One of the keys to growing orchids successfully depends on the quality of the breeding stock.  Westbrook purchases rooted young plants grown to the sixth month stage from a lab in Germany. 
"The starter plants come to us in sterilized, sealed, 500 ml plastic containers, where they have been growing in a medium that supplies the plants with all its growing needs," explains Rej Picard.  "The tiny plants are removed from the plastic container then planted individually in trays of another growing medium. At Westbrook, the orchid's life begins when we remove the cultivars from their mini-greenhouses or incubators and prepare them for a larger existence in our greenhouses," adds Westbrook Grower Manager Dave Bergshoeff. holding a young orchid plant at X weeks  or approximately X of its  70 week growing cycle. And that existence is more complicated than most people realize.
"People think of orchids as heat loving, tropical plants but there is actually a period in the commercial growing cycle, about 18 to 20 weeks, where we air condition rather than heat.  It is also the time when the plants get the most light.  But our moveable benching systems means that once the plants are on a bench they are on the same bench until processed for market, reducing labor costs substantially," adds Rej, holding an orchid at week X of its 70 week growing cycle.  Benches are moved throughout the greenhouses as the plants develop.
Westbrook's experience as a commercial greenhouse designer and manufacturer has  enabled the company to employ the necessary technical innovations in orchid growing to control variable costs such as labor and heating/cooling, helping their products remain competitive in the marketplace.
"The labor intensive part of producing this crop is the grading and staking," explains Dave  Bergshoeff.  holding a market ready single spike, staked orchid.  "Orchids must be graded at every step of the growing process for size, height, color and bud count and also for customers.  Florists prefer the orchids with less open flowers whereas supermarkets want more color showing for visual impact in the store."
It takes approximately 2 years to reach a market size flowering orchid - 6 months in the lab in Germany and another 18 months in the greenhouses of Ontario.
Orchids are popular because of their elegance and low maintenance.  The long lasting flowers show perfectly for up to three months  and the plant can bloom as often as twice a year.
In terms of care, keep orchids evenly moist, not soggy.  To test, stick a newly sharpened pencil into the medium about 1-inch deep and twist a few times.  If the wood comes out damp, water is not needed.  If dry, water with tepid water, preferably in the A.M.  Misting or humid environments are recommended for winter.
Orchids can tolerate a variety of light locations - anything from filtered sun to partial shade.
For more information on Westbrook's potted orchid program, contact Dave Bergshoeff at dave@westbrookfloral.com and visit the website at  www.westbrookfloral.com
Our Contact Information
Phone: (905) 945-9611
Fax: (905) 945-7550
Our Location
Westbrook Greenhouses Ltd is located at Hunter Rd, Grimsby, ON L3M, Canada.
Upcoming Event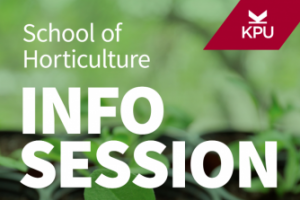 Information Session on possible careers in Horticulture being held October 25th 6:30 - 8:00pm
View All »
Latest Grower News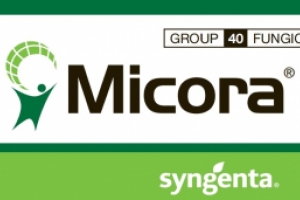 Flowers Canada Growers is very pleased to announce that Micora™ Fungicide (mandipropamid) is now registered for use on greenhouse and…
View All »