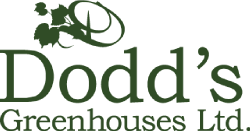 Dodd's Greenhouses Ltd.
Dodd's Greenhouses Limited, a family owned and operated wholesale grower, was established in 1982 on Linwell Road, St. Catharines, Ontario with 3,800 square feet of growing space dedicated to spring bedding plants. In 1986, Dodd's relocated to Niagara on the Lake, Ontario, into a custom built 14,000 square foot facility. Although bedding plants and holiday crops were the primary focus, this is when Dodd's romance with ivy first began.
By 1995, in response to wholesale market enthusiasm, Dodd's were specializing in ivy and ivy topiaries year round and bedding plants in the spring. A second expansion to 78,000 square feet in 1999, devoted nearly half of the growing space to ivy propagation and topiary production.
From modest beginnings Dodd's has grown to be a respected wholesale supplier - large enough to offer a wide range of quality product and exceptional service, yet small enough to guarantee personalized attention. A reputation for excellence, backed by 30 years of growing experience, and a commitment to client satisfaction has been the root of Dodd's continuing success.
Dodd's Greenhouses team of dedicated growers takes pride in their work because they are committed to maintaining a high standard of quality for everything they produce.
Their shipping team takes extra care and pays special attention when packing every order.
Each plant is carefully chosen, cleaned and watered before leaving their greenhouse. This ensures that their product is always fresh when it arrives at your door.
Dodd's ivy topiaries are exclusively "whole" topiaries as opposed to "event" topiaries. The more desirable whole topiaries are produced using a single plant as the foundation of the topiary, which is then trained, wound and trimmed to the particular shape. All of Dodd's topiaries are tenderly cared for and carefully wound and trimmed by their experienced and knowledgeable team before being shipped to their distributors.
All of Dodd's Greenhouses Ivy Topiaries are ideal for indoor use, but may be enjoyed outdoors during the warmer months in indirect sunlight.
Each spring, Dodd's Greenhouses also produces a wide selection of annuals in 4" pots, 10" and 12" Hanging baskets and wallbags.
Our Contact Information
Phone: (905) 468-5200
Fax: (905) 468-3307
Website: http://www.doddsgreenhouses.ca
Our Location
Dodd's Greenhouses Ltd. is located at 1213 Concession Road 2, Niagara-on-the-Lake, ON L0S 1T0, Canada.
Upcoming Event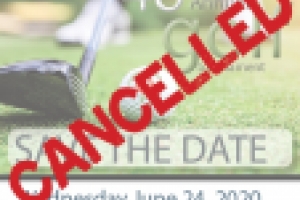 Due to the COVID-19 pandemic Flowers Canada (Ontario) Inc. has decided to CANCEL our 48th Annual Golf Tournament which was being held on…
View All »
Latest Grower News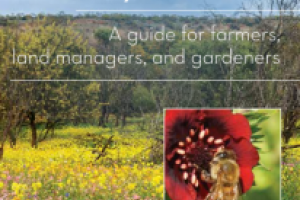 FCG was invited to join AAFC's Bee Health Roundtable in 2015 and shortly thereafter were tasked to chair a working group to build a…
View All »