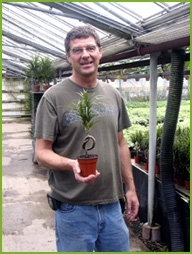 Colasanti Farms Ltd.
X marks the unique construction of the greenhouses that house the heart of the tropical wonderland that is Colasanti Gardens, a tourist destination in southwestern Ontario. Situated on 35 acres in Ruthven, between the towns of Leamington and Kingsville, Colasanti Farms has 3.5 acres of temperature-controlled greenhouses to provide year-round tropicals to the Colasanti Gardens retail operation as well as for a wide variety of wholesale and chainstore customers in Canada and the US.

Today, 'the farm' is just a small part of a 4th generation family retail business that specializes in selling homegrown tropical plants and exotics, both indoor and seasonal outdoor, in a way that is fun for the whole family. The facility also includes a petting farm, mini-golf, bumper cars, an arcade, inflatables and a sports store. Customers can also shop for a wide variety of home and garden décor items or relax in the on-site restaurant and banquet halls.

"After 15 hard years as a new immigrant in Canada, my great grandfather, Alex Colasanti, who spent the first 22 years of his life in Cebrano, Italy, had saved enough money to purchase a farm back in 1941. Today, my father Terry and aunt Joanne run the family business," says 4th generation Ashley Colasanti, who handles company advertising and event bookings. Colasanti Gardens employs about 150 people, and about 60 of them work in the greenhouses. "I think our early growth in the greenhouse business came entirely from the fact that my great grandfather wanted to give new immigrants jobs," adds Ashley.

"Although ivy is a huge crop for us volume-wise, Colasanti Farms is best known for its wide variety of novelty tropicals and exotics, says Colasanti Farms Production Manager, Jim Morris, holding a Forget Me Knot Marginata. "We also grow these in a heart-shape for Valentine's Day," laughs Jim.

"We grow hundreds of different varieties of tropical plants, some from seed and some from cuttings that we purchase from Costa Rica, China, Guatemala, Florida and California," explains Jim. " The plastic tents scattered throughout the greenhouses are the propagation incubators for all our baby plants."

"Our own retail operation helps us test market new products so we can find the winners for our wholesale and chainstore customers, adds Jim who points to one of Colasanti Farms signature items, the Candelabra Palm.

Other successful products for Colasanti Farms include Lucky Bamboos, Braided Pachira or Money Trees and Coffee Plants. "Because of our relationship with the big retailers, we constantly need to source and test new and unusual items that will thrive in controlled environments," adds Jim. "However, most of our indoor tropicals do appreciate a little time outdoors during the summertime. Introduce them gradually and watch for sunburn until you find the ideal spot."

According to Jim, the most notorious novelty items are the carnivorous Pitcher and Venus Fly Trap plants, also favorites in grade school plant growing programs. These plant species are meat eaters and have special features that help them catch and consume insects and slugs.

With the Pitcher Plant, insects are attracted and trapped by the nectar laden hairs inside the tubes, then drown in the tubes when it rains. Similarly, the hairs on the circular pads of the Venus Fly Trap sense the prey and close the traps, capturing the prey inside. This plant then releases a chemical that helps them digest the food.

Lindsay Muller, Ashley Colasanti's cousin, manages the indoor and outdoor plant sections at Colasanti Gardens retail operation. " In addition to all the tropical green plants we grow, we also source and sell a variety of seasonal flowering plants from other growers," explains Lindsay.

"And the outdoor garden center, which only operates during the spring, triples out selling capacity. "My job is to keep things moving - out of the greenhouse, off the retail shelves and into people's homes. It is a bit like managing traffic," says Lindsay, "but with plants, it rarely gets ugly."

"During the last few years we have really expanded our home décor section to help our customers plantscape inside and out," adds Lindsay. "The garden or patio room has become as popular as the bathroom or kitchen for both functional and aesthetic decorating."

If you love plants, it is easy to lose yourself at Colasanti Gardens. And with all the other activities offered, it's easy to lose those that don't share a passion for plants so that those that do can

plan their plant purchases in perfect peace. Colasanti Gardens is open every day except Christmas and New Year's. Visit the website at www.colasanti.com for more details.



Our Contact Information
Phone: (519) 326-3287
Fax: (519) 322-2302
Website: http://www.colasanti.com
Our Location
Colasanti Farms Ltd. is located at 1550 Road 3 E, Kingsville, ON N0P 2G0, Canada.
Upcoming Event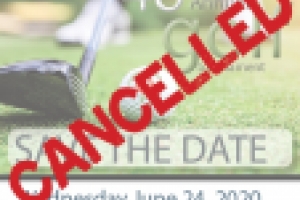 Due to the COVID-19 pandemic Flowers Canada (Ontario) Inc. has decided to CANCEL our 48th Annual Golf Tournament which was being held on…
View All »
Latest Grower News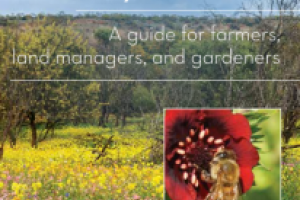 FCG was invited to join AAFC's Bee Health Roundtable in 2015 and shortly thereafter were tasked to chair a working group to build a…
View All »