Our organization represents floriculture greenhouse growers and industry partners across Canada.
What kind of visitor are you?
News & Highlights
To all our members we would like to offer you a FREE VIP Pass to come and visit us at the Landscape Ontario Congress January 9th, 10th, and 11th, 2018 in booth 2351. For your…
Flowers Canada (Ontario) Inc. will be hosting our Annual Winter Event 2018 at the Ramada Jordan Beacon Harbourside Resort on January 17th, 2018.The event will run from 11:00 am to…
Flowers Canada Growers is very pleased to announce that Micora™ Fungicide (mandipropamid) is now registered for use on greenhouse and outdoor ornamentals to control a number of…
Vineland Research and Innovation Centre has just issued The 2017 / 2018 Innovation report. Features Include:New sweet potato variety suited to the Canadian growing seasonThe…
Grower Spotlight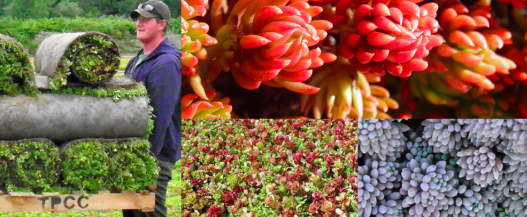 Princeton, Ontario
Sedum Master is a family business with three generations of agriculture expertise and experience in ecological stabilization. We specialize in providing sedum solutions for a variety of green roof applications.
We are dedicated to creating flexible relationships with customers to achieve individual project goals and ensure prompt service and delivery.
Find A Grower
Current Projects
In early 2012, FCO members supported a funding request for a Water Specialist to provide guidance to the floriculture sector on the issues related to water management. The Water Specialist role has three main components...

Flowers Canada (Ontario) Inc. (FCO) received funds from the Canadian Agriculture Adaptation Program (CAAP) of Agriculture and Agri-Food Canada (AAFC) to study access to propagative materials for the bulb sector.
Flower in-season
To view more in-season flowers, please visit pickOntario.