Our organization represents floriculture greenhouse growers and industry partners across Canada.
What kind of visitor are you?
News & Highlights
Located at the Scotiabank Convention Centre in exciting Niagara Falls, Canada, the CGC offers two days of informative, motivating sessions and a large trade show with over 300…
Vineland Research and Innovation Centre has just published their 2016 - 2017 Vineland Innovation Report which is available here to view. For more information on this publication…
Westbrook Group of Companies are undergoing significant changes to its operations, labour force and locations in response to major shifts in the Floral Industry.
For Immediate Release: June 9th 2017 Ontario's flower growing community have expressed significant concern over recently proposed changes to Ontario's minimum wage and employment…
Grower Spotlight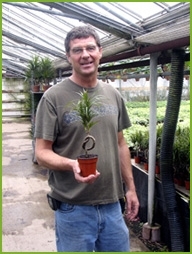 Kingsville, Ontario
X marks the unique construction of the greenhouses that house the heart of the tropical wonderland that is Colasanti Gardens, a tourist destination in southwestern Ontario. Situated on 35 acres in Ruthven, between the towns of Leamington and Kingsville, Colasanti Farms has 3.5 acres of temperature-controlled greenhouses to provide year-round tropicals to the Colasanti Gardens retail operation as well as for a wide variety of…
Find A Grower
Current Projects
In early 2012, FCO members supported a funding request for a Water Specialist to provide guidance to the floriculture sector on the issues related to water management. The Water Specialist role has three main components...

Flowers Canada (Ontario) Inc. (FCO) received funds from the Canadian Agriculture Adaptation Program (CAAP) of Agriculture and Agri-Food Canada (AAFC) to study access to propagative materials for the bulb sector.
Flower in-season
To view more in-season flowers, please visit pickOntario.